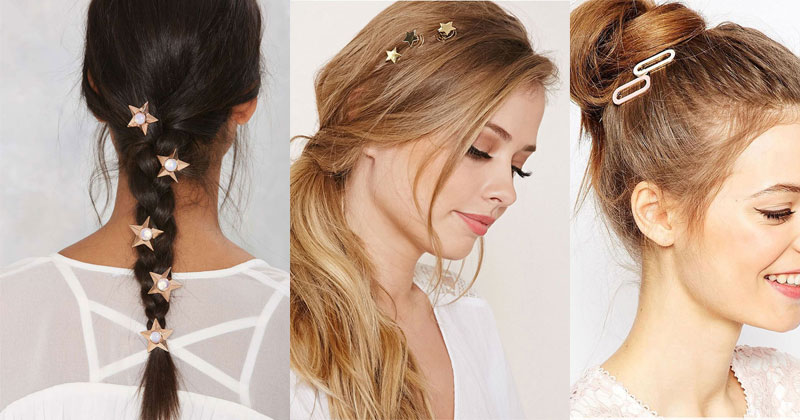 Accessories using some interesting hair jewellery or hair accessories.
Flowers on The Side: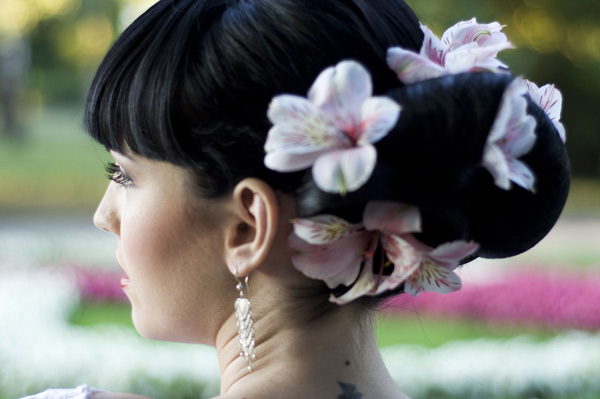 This is a classic way to wear some interesting accents in your hair. A big flower on the side is always a lovely way to bring attention to the hair style.
Lace Head Bands: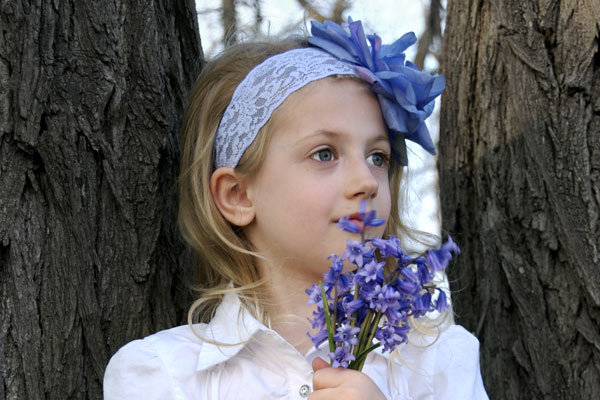 Lace head bands are very 'in' this season. They will instantly add a feminine and girly touch to the entire look.
A Single Flower: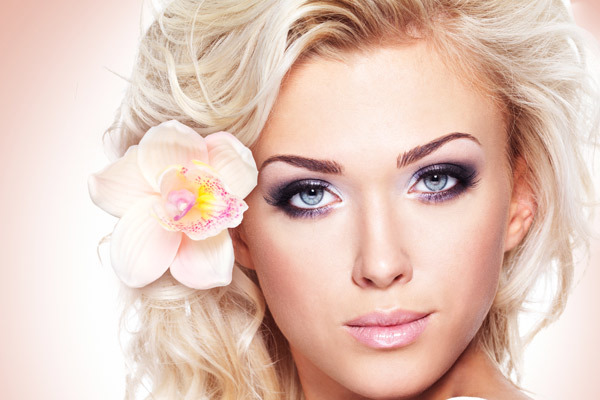 There is nothing as beautiful as wearing a single flower in your hair. If possible, go for a real flower. You can also alternatively wear an artificial one.
Jeweled Bow: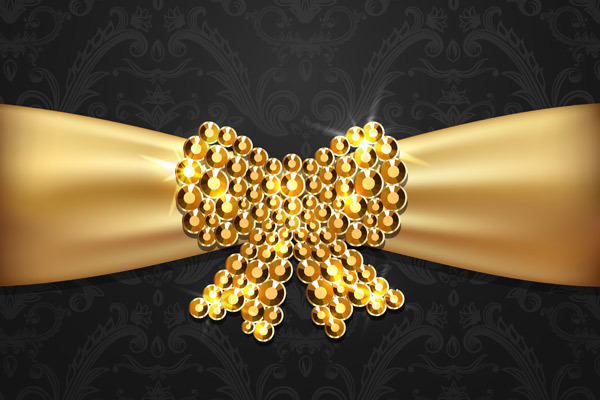 This is a fun accessory to wear, especially if you are heading to a retro themed party. Even otherwise, you can easily wear this to get a classic look and make heads turn instantly.
Triangle Lines Clip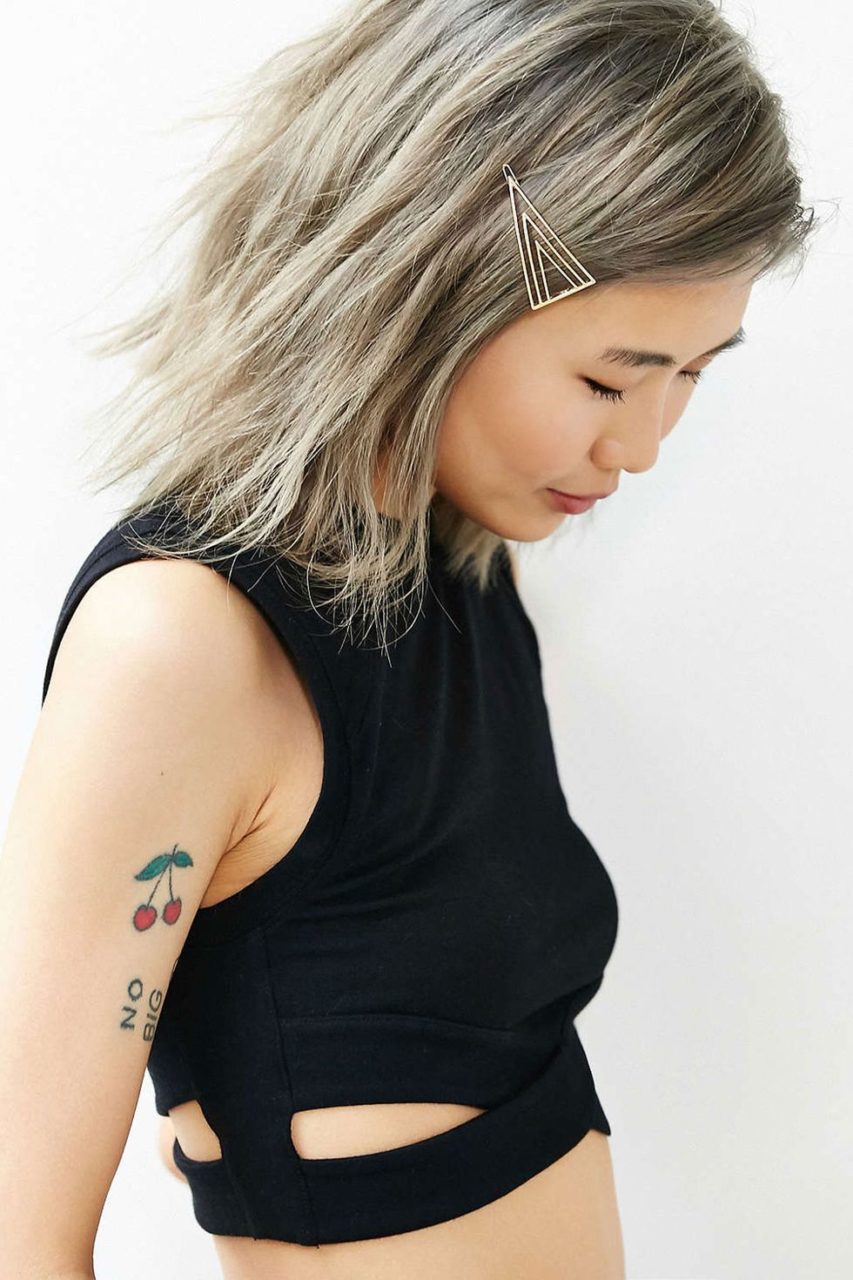 Double Colored Geometric Barrette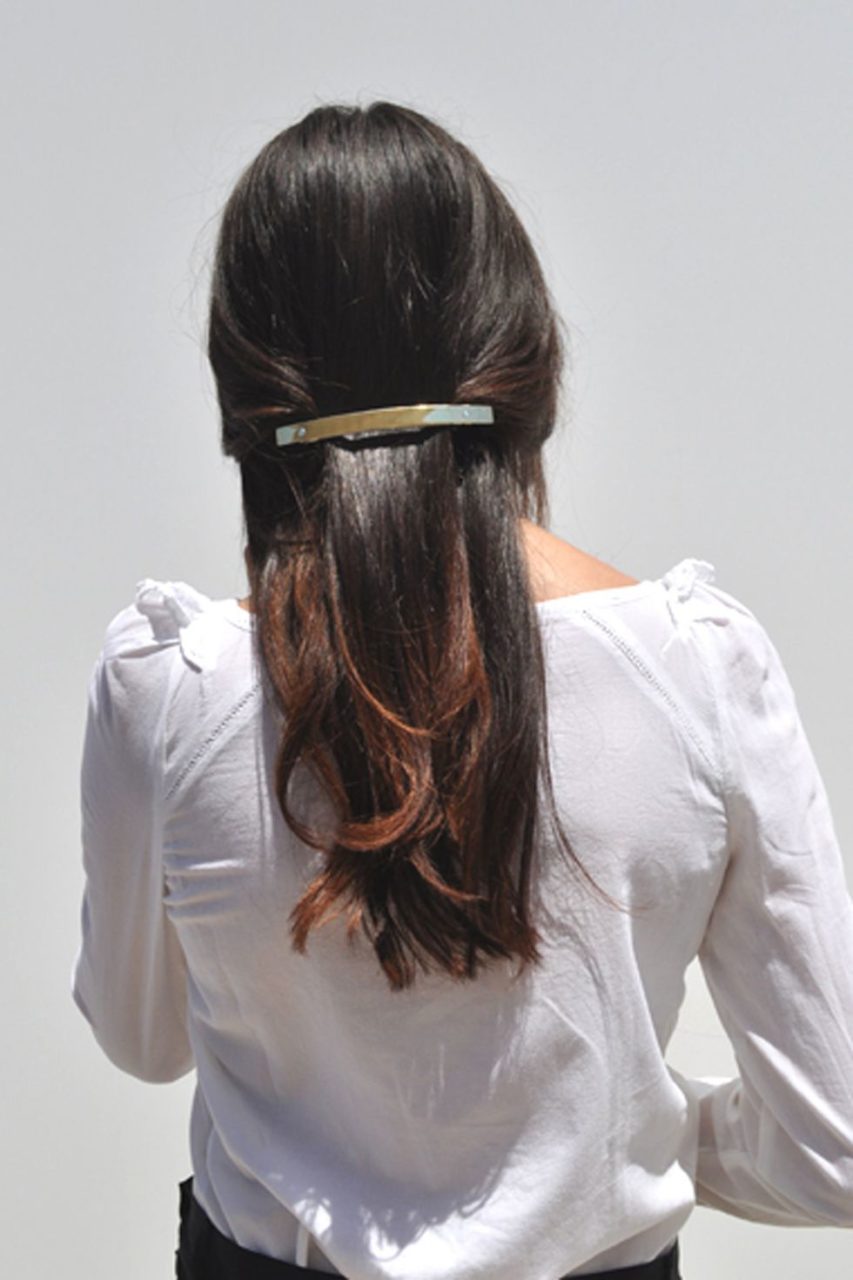 Rounded Rectangle Clips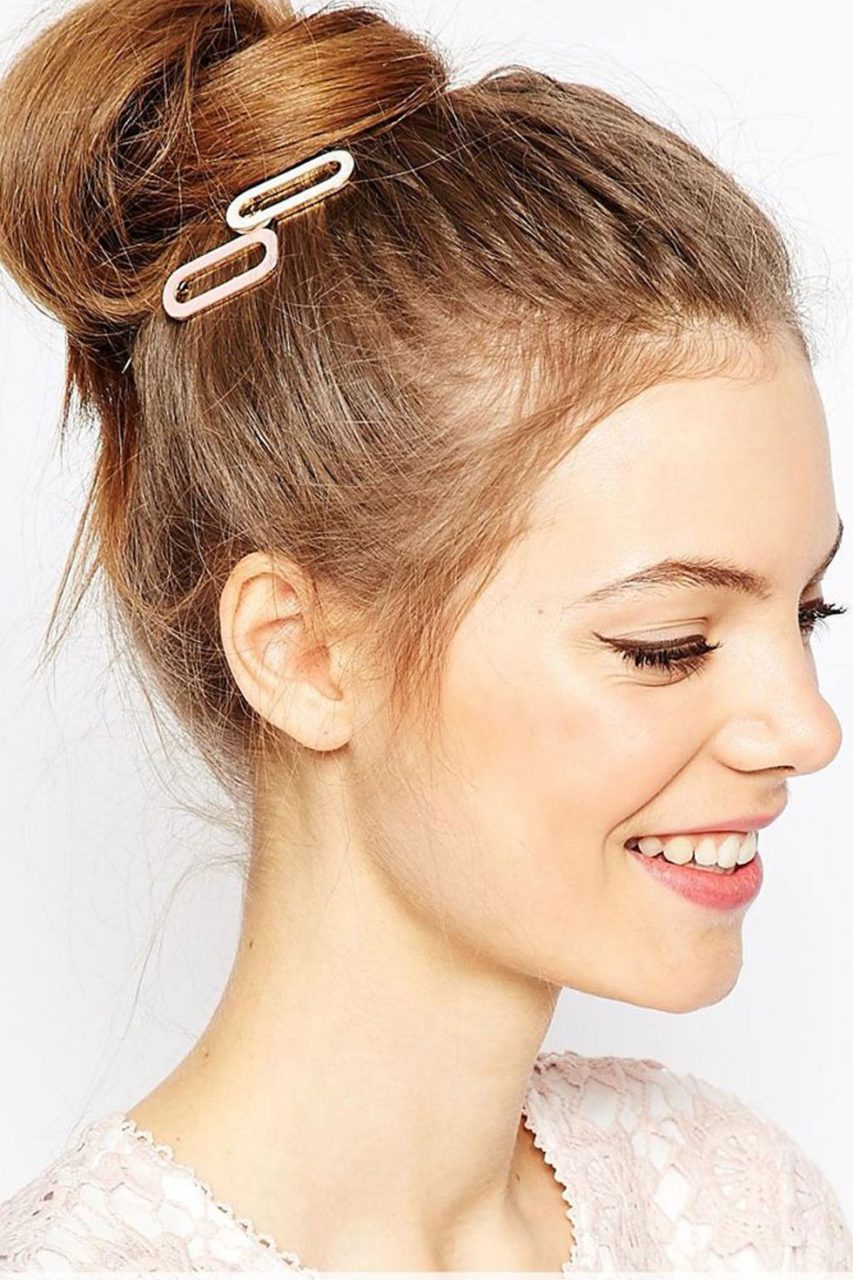 Starry Pearl Clips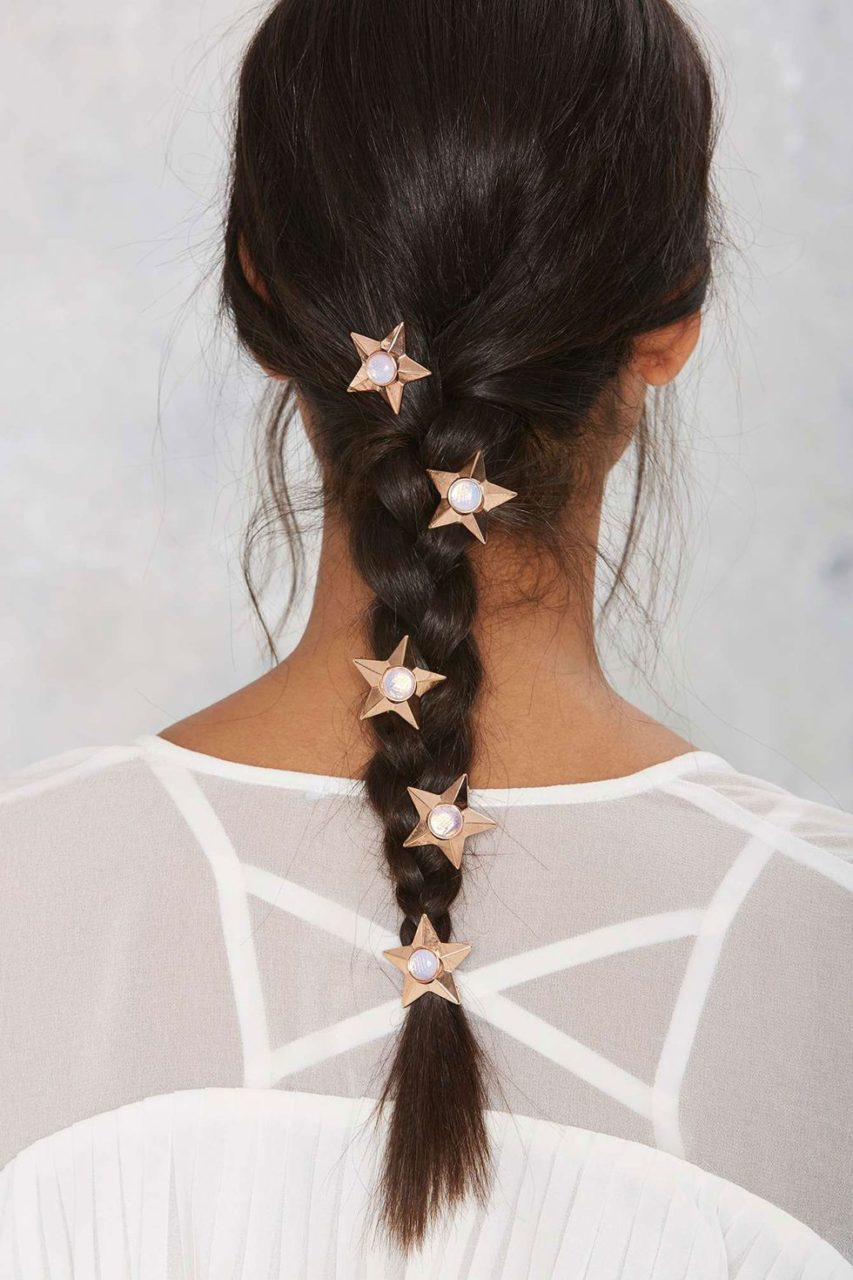 Open Rectangle Clip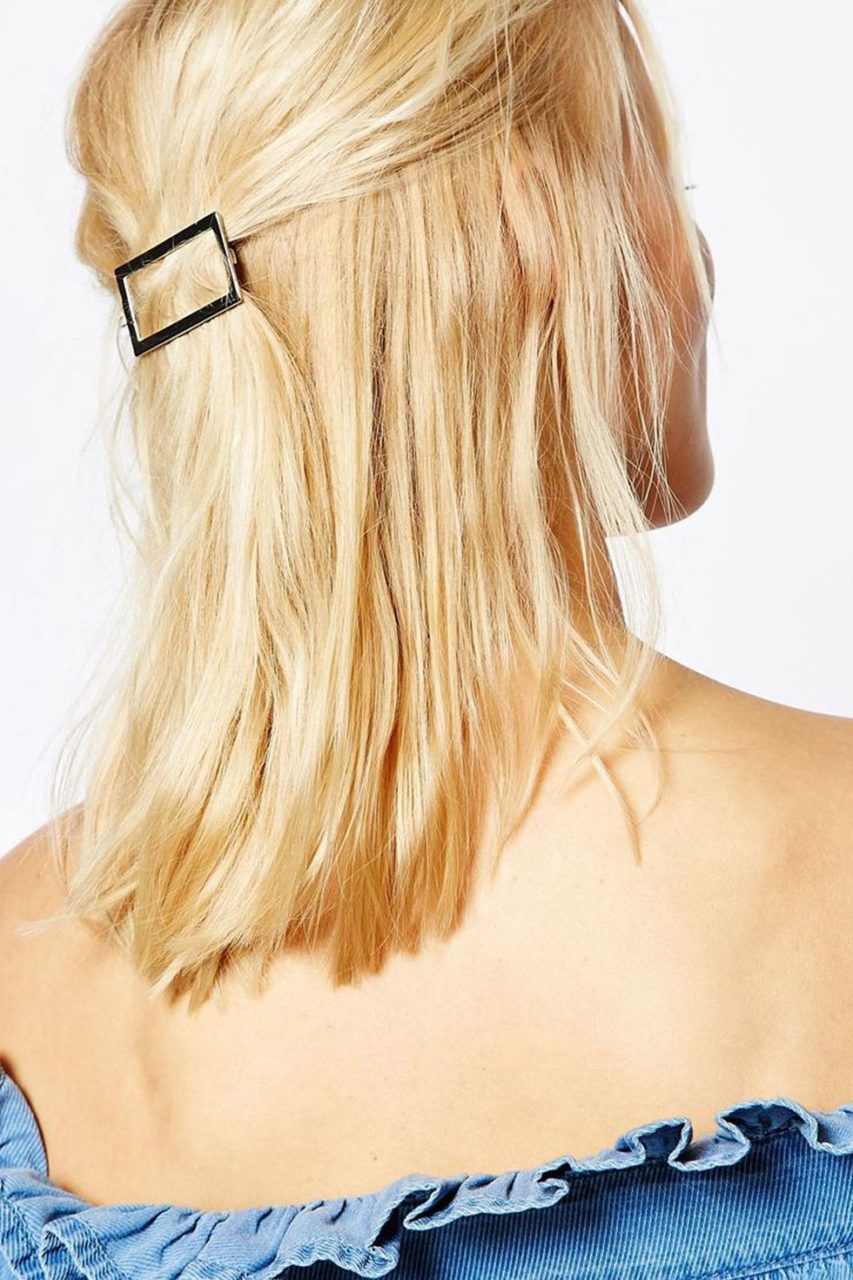 V-Shaped Crystal Barrette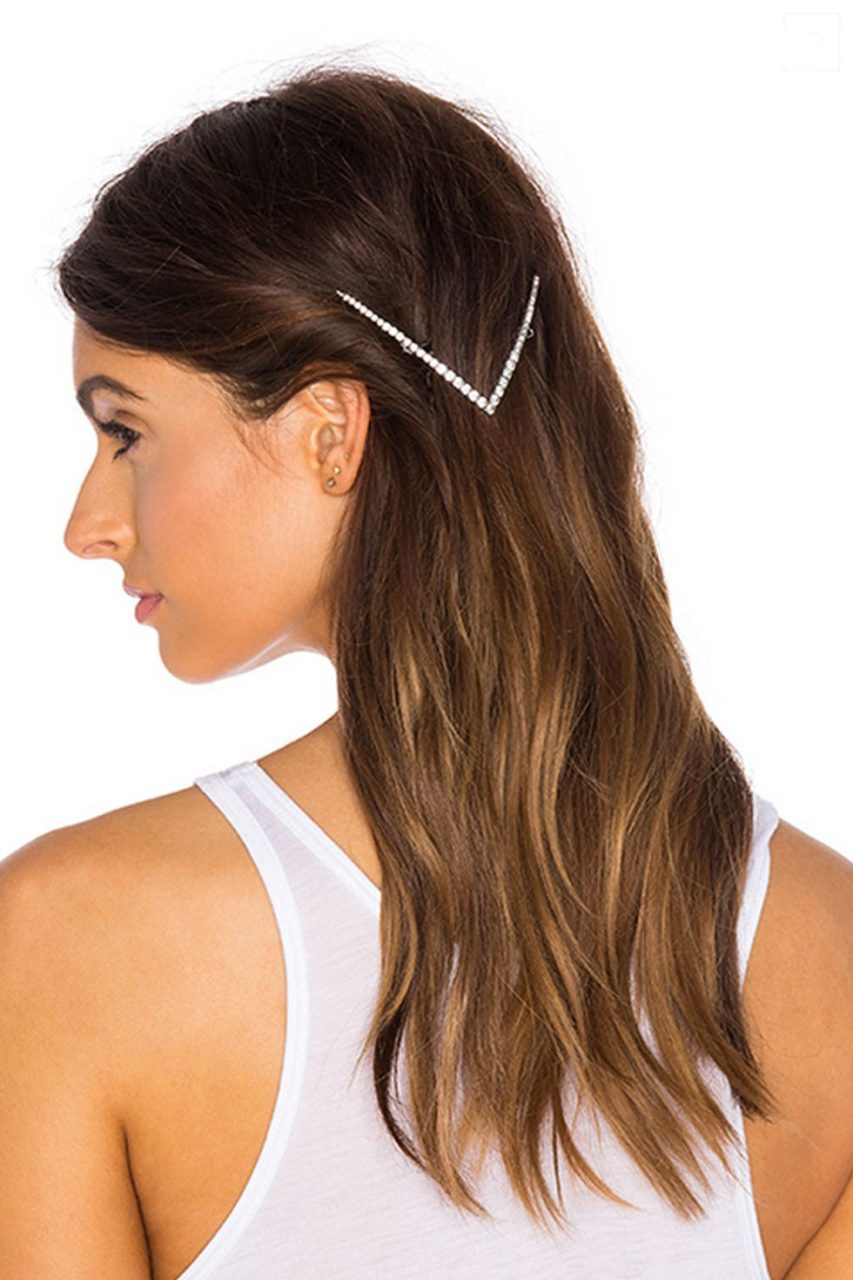 Four-Leaf Clover Barrette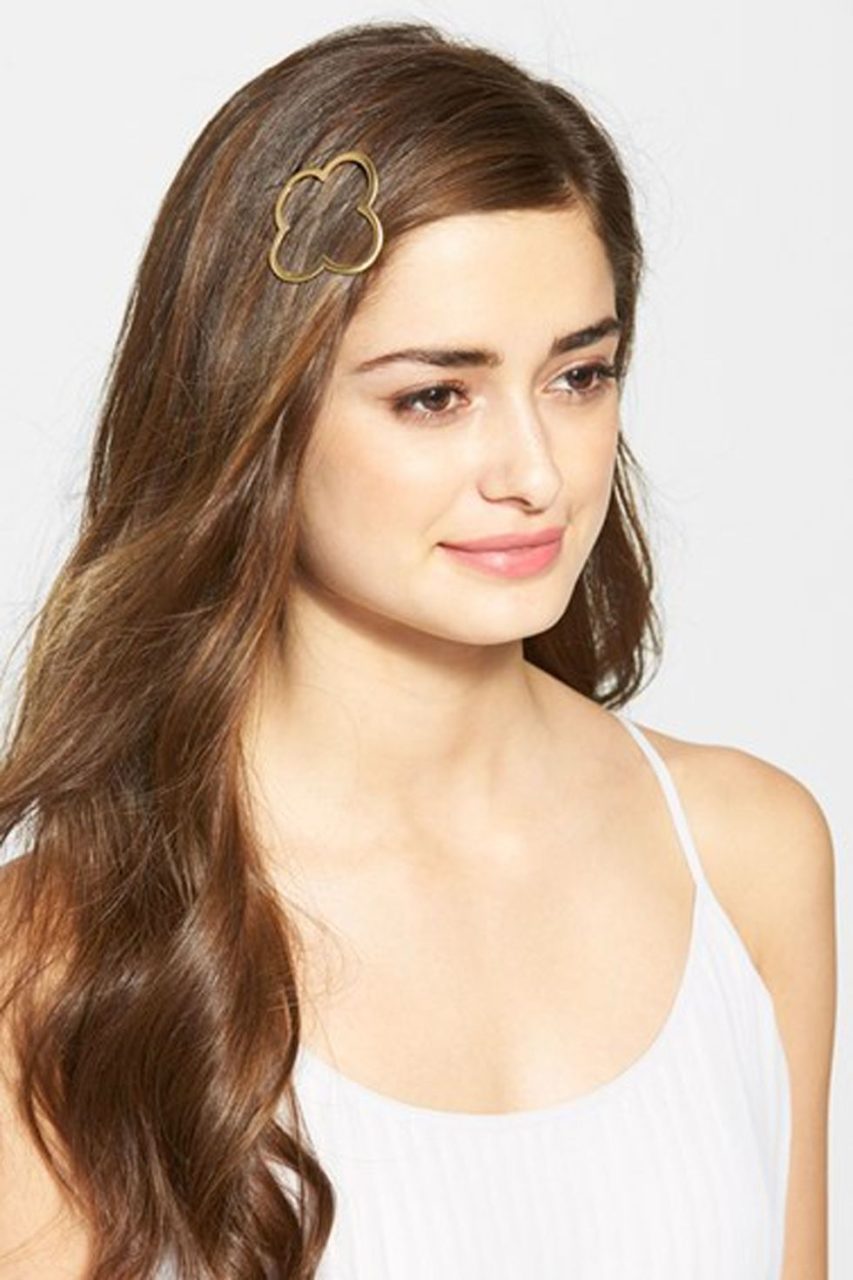 Marbled Rectangle Barrette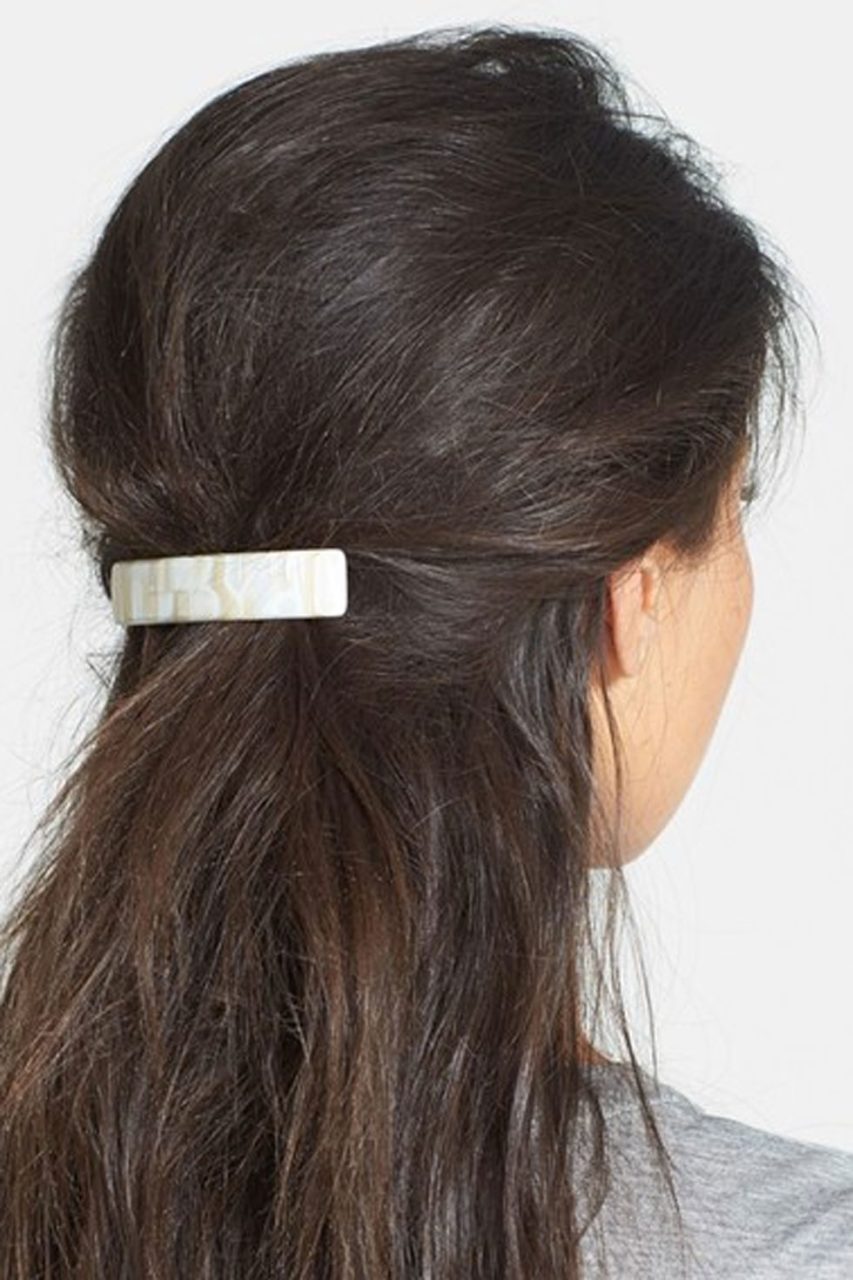 Spiral Star Pins