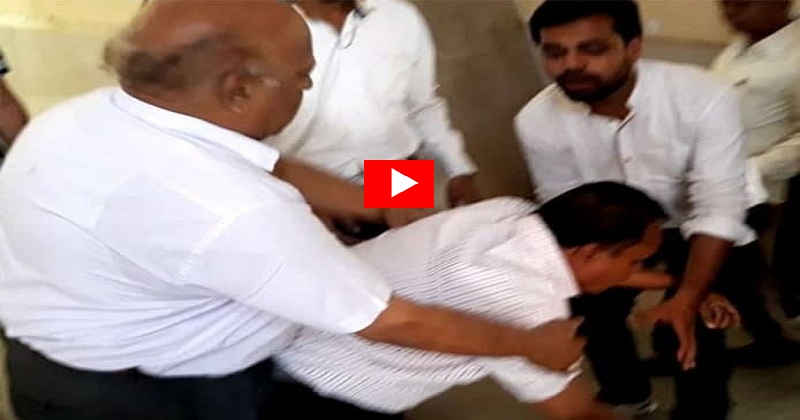 In a shocking video showing a professor apologising to the Akhil Bharatiya Vidyarthi Parishad (ABVP) workers by touching their feet in a government college in Madhya Pradesh's Mandsaur district went viral.
The incident was reported from Rajiv Gandhi Government College in Mandsaur where a group of ABVP workers were raising slogans in front of a classroom. Professor Dinesh Gupta asked the ABVP workers to stop, the students leaders started calling him anti-national and sought an apology.
The ABVP workers reportedly also threatened the professor with a police complaint and kept pressuring him for an apology.
Seeing the students not relenting, the irked professor touched their feet in disgust. He kept mumbling that he has committed the crime of teaching so he should apologise.
Video : TOI
However, as soon as the upset professor started his 'Gandhigiri', the youth leaders ran away only to be chased by the teacher inside the campus. Finally some of the faculty members intervened, pacified Gupta and took him away.
"They are not students, they only engage in politics. Students kept calling me anti-national so I bowed down to them. I only want students to study and progress in their lives. I am not thinking about any action," Prof Gupta later told the media.