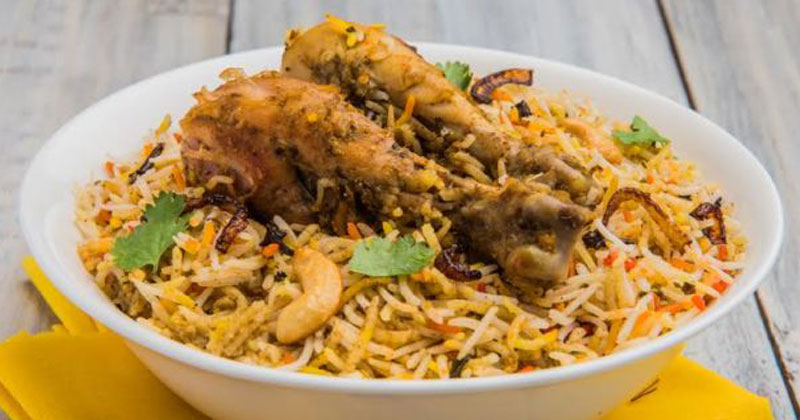 A twist to your traditional Chicken Biryani- Riceless Chicken Biryani
Riceless Chicken Biryani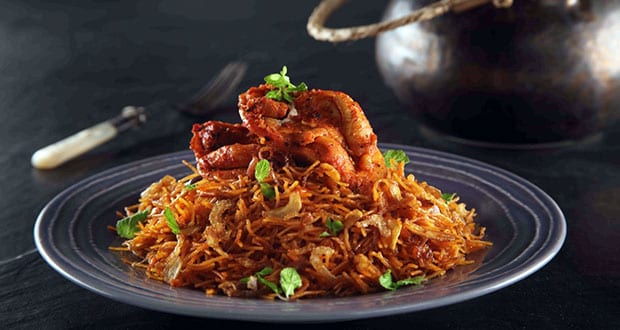 Ingredients
1 tsp Malabar peppercorn
1 Cinnamon stick
6 Green cardamom pods
1 stick Star anise
2 Cloves
1 tsp Fennel seeds
1 Cup Vermicelli
2 Tbsp Desi ghee
1/2 tsp Shahi jeera
1 Bay leaves
3 Green chilli
1/2 Cup Mint leaves
1/2 Cup Onion, sliced
A pinch of Saffron
1 tsp Garlic paste
2 tsp Salt
300 Gram Chicken (dark meat)
1 tsp Ginger paste
1/4 tsp Turmeric powder
1/2 tsp Coriander powder
1/2 tsp Red chilli powder
1 Roma tomatoes (de-seeded), chopped
2 Cups Water
How to Make
Heat pan add Malabar peppercorns, cinnamon stick, green cardamom, star anise, cloves, fennel seeds and dry roast together, transfer into a blender to make masala powder.
In the same pan, dry roast vermicelli and transfer into a plate.
Heat oil in the same pan, add black cumin seeds, bay leaves, green chilies, mint leaves, onions, salt and saute it.
Add chicken, ginger garlic paste, turmeric powder, coriander powder, red chili powder, masala powder and mix it, later place lid and cook it.
Add tomatoes mix it, cook with the lid on it.
Add water, salt, vermicelli and mix it, later cook with the lid on it.
Once it is done switch off the flame and allow it to rest for 5 minutes.
Serve hot.