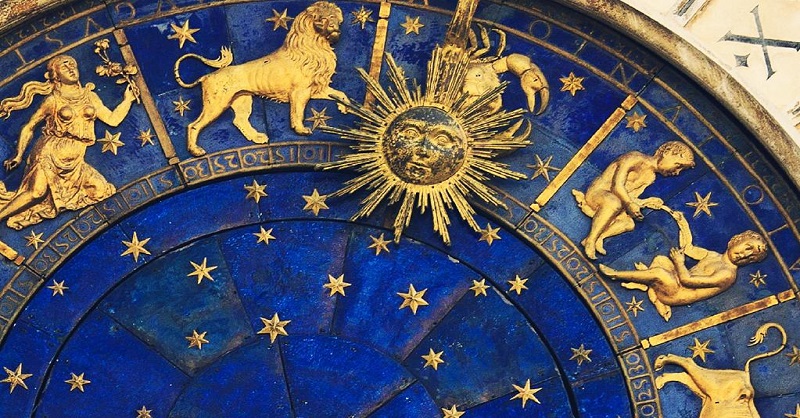 Check out the horoscope predictions here…,
Aries: You are creative, and today you will prove to be resourceful and thereby successful! Okay, you are ambitious, says Ganesha, but don't bite off more than you can chew. Be confident of your abilities, work hard and have faith in Providence.
Taurus: This is one of those days when nothing goes well, warns Ganesha. No matter how hard you try you may not be able to keep problems and difficulties at bay. You may not be pleased or comfortable doing what has been assigned, or required, and could simply sit sullenly, doing nothing. Do not, therefore, take up anything difficult or complex. Stick to simple and easy things. Knowing that this day will pass, you should try to remain positive and optimistic.
Gemini: Today, you are likely to get encouragement and support for your endeavours from all quarters. You have a gift of gab and your ability to dispel tension with even the simplest of your remarks will be put to test. Still, you will rise to the occasion and prove your mettle. Taking good care of your health is important, and you are no exception.
Cancer: There is a fat chance that you will take pleasure in the company of your close friends and relatives, predicts Ganesha. You may have an awesome time with your mate. There may be a few minor problems here and there, but your family will rally behind you and will help you in solving your problems.
Leo: Everyone wants to be different. But little do they realise that they already are unique, says Ganesha. Today, you may meet a lot of such different people at work, some of whom may even test your patience. Always remember that working in a team means balancing a variety of egos and opinions. Ganesha's advice for you today is to learn to deal with different belief systems, and not simply to look for a way to avoid conflicts.
Virgo: Professionalism will be overshadowed by personal preoccupations. Drill your way out of problems today by meeting them head-on. Don't get stuck up on the emotional front, especially in the evening, cautions Ganesha.
Libra: Being in charge was never easy, but it's not for nothing that leaders are made of sterner stuff. As a person in charge, you are expected to give directions in a manner that gets the best efforts out of your juniors. Move away from traditional dictatorial style, and build a consensus that enables you to pull off the spectacular, says Ganesha.
Scorpio: You shall be completely immersed in your routine today. It's the same old humbug of a day for you, says Ganesha. But this exhausting day may transform into an exciting evening – so be prepared to get surprised.
Sagittarius: Take it as a piece of advice: tough times don't last; tough people do. The day has a lot of ups and downs in store for you. However, you are the sailor of stormy seas and would sail through all the troubles easily. Take the advice given by your near and dear ones, says Ganesha.
Capricorn: Work will suck you dry of your energy today, says Ganesha. Business rivals will go out of their way to mar your reputation and project you as incompetent. But to their dismay, you will prove to be way too smart to let them succeed in their sinister motives. In fact, you will hit where it hurts most and show your foes that you have all it takes to be a winner. Your superiority will reign over theirs.
Aquarius: You get a pat on the back due to your brilliant academic standing. People will admire your business acumen and may imitate your choices. But this doesn't mean you become haughty and unapproachable. Carry on the good work with a humble attitude, says Ganesha.
Pisces: Conflicts galore will come your way at the workplace today. Keep a calm head over your shoulders and do keep tabs on your tongue. Differences only crop up if there are substantial thought processes involved, and keeping this in mind ought to give you the perspective needed to get ahead, says Ganesha.