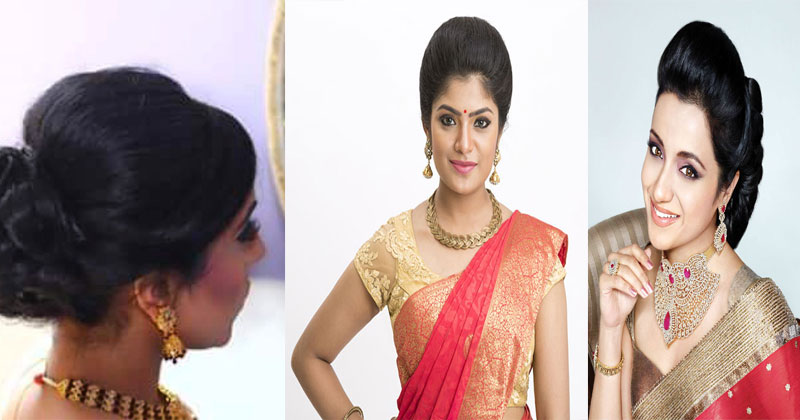 If you have a round face, this hairstyle will work amazingly to elongate your face.
What You Need
Hairbrush
Texturizing spray
Teasing brush
Fine-toothed comb
Smoothening serum
Hair elastic
Bobby pins
Strong hold hairspray
How To Style
Detangle your washed and dried hair with a hairbrush.
Spritz on some texturizing spray to give your hair some hold.
Tease down all the hair at the crown of your head and above your ears.
Rub some smoothening serum all over your fine-toothed comb.
Use this comb to sleek back your front hair over the teased hair.
Gather all your hair and tie it into a mid-level ponytail.
Roll this ponytail into a bun and secure it to your head with some bobby pins.
Finish off with a few spritzes of stronghold hairspray to set the updo in place.