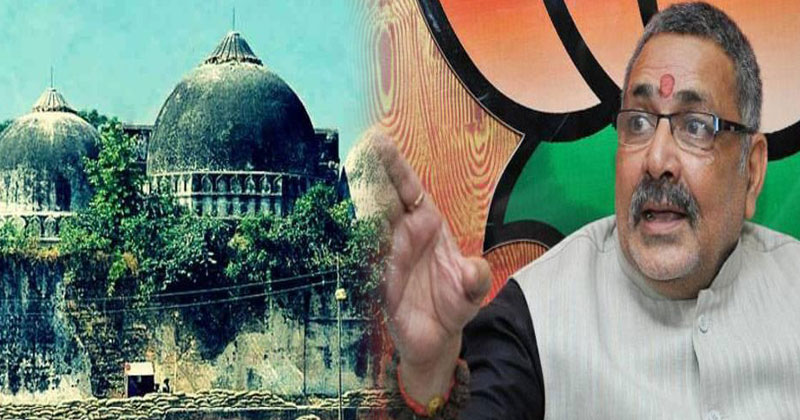 Union Minister Giriraj Singh on Monday created a controversy stating that Muslims are descendants of Lord Ram.
Urging the Muslims to help in the construction of the temple, he said that he would be "anguished" if they didn't because Muslims "hail from the descendants of Lord Ram and not from Babur or his lineage".
Singh followed up his controversial claim with a warning. "If Hindus run out of patience, they will take over Mathura, Ayodhya and Kashi."
This comes at a time when the Hindu groups are urging the Centre to complete building the Ram Mandir before the 2019 elections.
This is not the first time the Union Minister has tried recruiting Muslims for the cause of building the Ram temple. "I believe our side is stronger. We will respect the court's decision but I would say that other Muslims should support the Ram temple as our Shia brothers have done. They should let go of their obstinacy because we are both descendants of Hindus," he had said a few months ago.
The Shia Waqf Board seems relatively amenable to letting Hindu groups construct a Ram temple at Ayodhya. In July, it expressed willingness to donate one-third of the land granted to Muslims by the Allahabad High Court if such an act would help bring about a peaceful resolution to the dispute. The proposal was summarily rejected by other Muslim groups, including the Sunni Waqf Board.