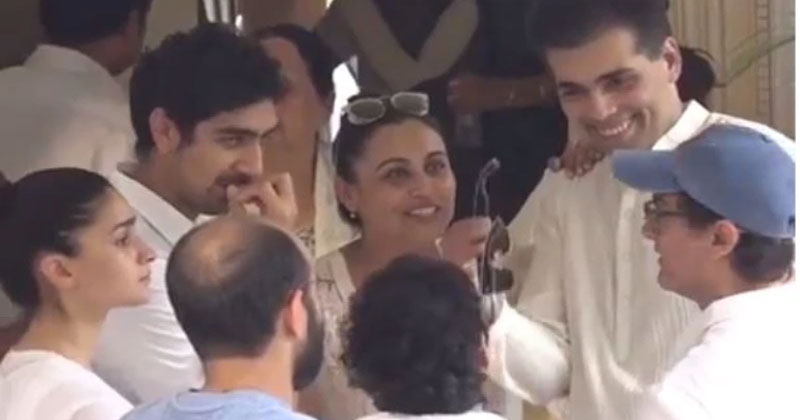 The matriarch of the Kapoor family, Krishna Raj Kapoor, the wife of legendary actor Raj Kapoor, died on Monday (October 1), at the age of 87. Her funeral was held in the evening at 6 am.
Many eminent members from the Bollywood fraternity including Amitabh Bachchan, Aamir Khan, Rani Mukerji, Karan Johar, and Alia Bhatt came to her residence in Chembur to offer condolences.
Much to the shock of netizens, Karan Johar, Aamir Khan, and Rani Mukerji were spotted laughing and smiling in several photos of the prayer meet.
Trolls couldn't hold back and flooded photos with comments such as "They are in a prayer meeting, why are they laughing?" and "Is this a funeral or a party?"
One troll even said, "These are the most fake people. See shameless rani karan johar. Rani thinks she is a big thing getting married to Aditya chopra. Just hate her.