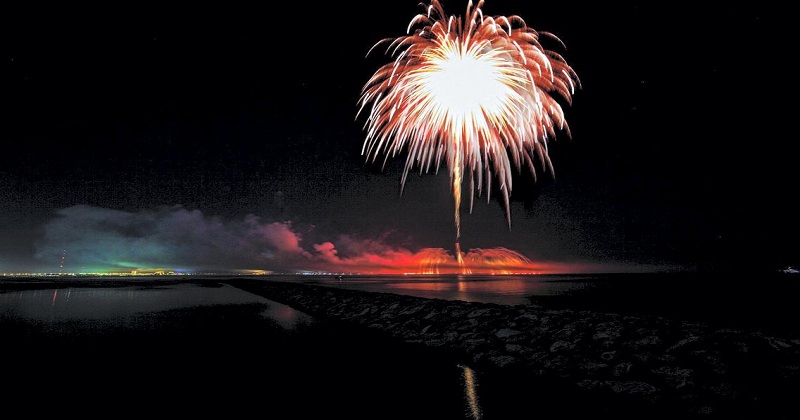 UAE is gearing up to showcase a never-before seen spectacle this New Year's Eve.Marjan, Ras Al Khaimah's master-developer of freehold projects, will manage the festive show to mark 2019 with a glittering array of activities that will entertain all at its flagship development, Al Marjan Island.
Grab a prime viewing spot at Al Marjan Island by booking your hotel early and watch an amazing celebration that will include numerous innovative features, with a record breaking fireworks display on an unprecedented scale. More details on the show will be announced in due course.
Be prepared to witness a grand fireworks display, assorted entertainment activities and festive promotions on-site.
In a fitting tribute to the UAE, the dazzling display of the 2018 Ras Al Khaimah New Year's Eve Fireworks by Al Marjan Island amazed audiences for a whole 13 minutes as rockets exploded into the clear night sky from 120 locations.
The inspiration for the 2018 display was the natural beauty of Ras Al Khaimah and Al Marjan Island, and the show was choreographed into seven chapters, and set to global music by 14 renowned composers.
The show went on to clinch a Guinness World Record for the 'largest aerial firework shell'.