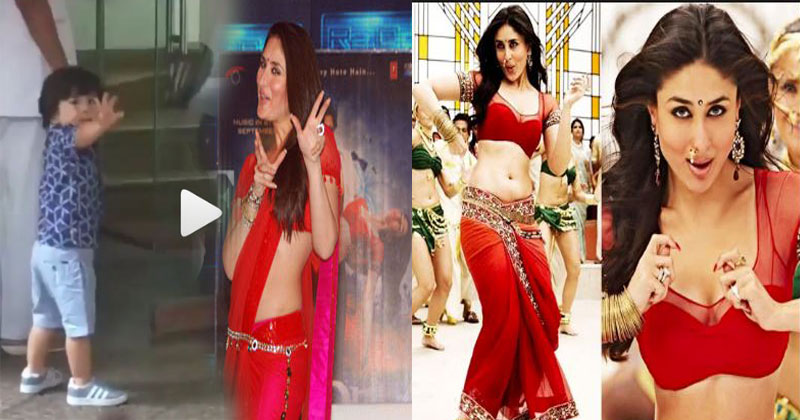 Taimur Ali Khan has taken the social media by storm. The star kid, who will turn two this December, is accustomed to cameras capturing his every move. The adorable little munchkin has also begun waving at the paparazzi, evidently enjoying the media attention.
Many videos, in the past, have surfaced wherein the little one waves and says hi to the paparazzi waiting to capture his one perfect shot.
Taimur Ali Khan exactly sum up the phrase – 'like mother, like son? Well, this awesomely cute edit of Taimur dancing to the tunes of Kareena Kapoor Khan's Ra.One track Chammak Challo is further going to prove the same. I mean, it's not that Taimur actually danced to Chammak Challo. He was just out for his regular walk with his nanny this evening. But the moment he looked at the paparazzi, he decided to warmly wave and say, 'bye' and there…this certain fanclub happened to notice his hand movement which is exactly how Bebo does in Chammak Challo.
We can only imagine how Kareena will react to this edited video of Taimur synced to the tunes of Chammak Challo. Perhaps, even she would agree that her little prince is nothing but a mini version of her. Say for that matter, Taimur has also started pouting like Kareena and is pretty much the same.
View this post on Instagram