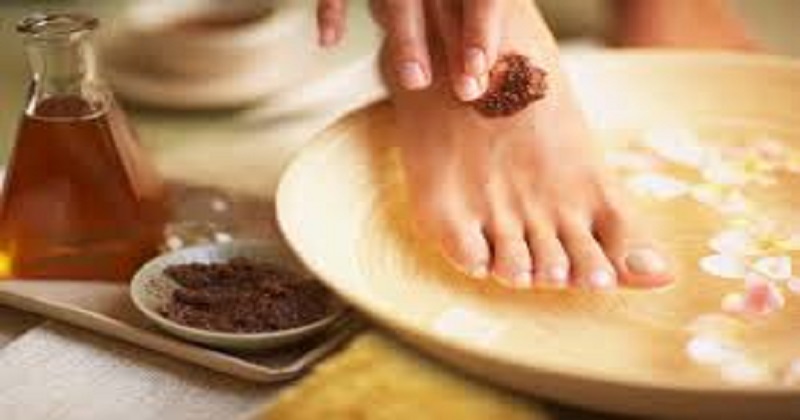 You Will Need
1 cup bath salt
1 cup granulated sugar (coarse)
2 tablespoons raw honey
7-8 drops lemon essential oil
1 cup olive or coconut oil
Method
Mix the sugar and bath salt in a bowl and add the olive/coconut oil to it.
Add honey and mix well.
Add the essential oil at the end so that it is evenly distributed.
Apply the scrub to your feet and massage for 15 minutes.
Leave it on for some time (a few minutes) and then wash it off.
How It Works
The smell of lemon is very rejuvenating, and the scrub feels great on the feet. Honey works wonders in making your feet skin softer than ever.