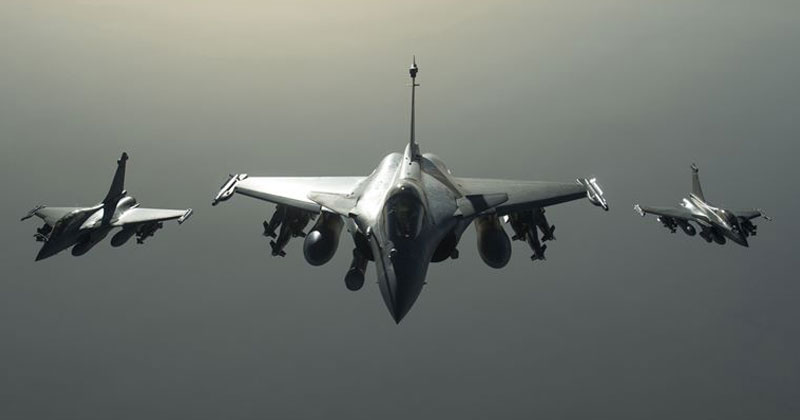 After the Supreme Court demands that the Modi government hand over the details (not the pricing) of the Rafale deal in a sealed envelope, French aircraft manufacturer Dassault reveals shocking news.
An internal document of Dassault Aviation, the makers of the Rafale fighters that India is buying from France, shows the aerospace major picking Anil Ambani's Reliance Defence as the offset partner in India was a "trade-off" for the 36 jet deal, according to a report by French investigative journal Mediapart.
Mediapart said it had obtained an internal document which shows that Deputy Chief Executive Officer of Dassault Aviation Loïk Segalen said on May 11, 2017, during a presentation of the joint venture Dassault Reliance Aerospace Ltd (DRAL) from Nagpur: "It was imperative and obligatory for Dassault Aviation, to accept this condition, in order to obtain the export contract for Rafale from India".
Dassault has maintained that "in accordance with the policy of Make in India, Dassault Aviation has decided to make a partnership with India's Reliance Group" and that "it is Dassault Aviation's choice, as CEO Eric Trappier had explained in an interview".
This echoes what former French president Francois Hollande said: "It was the Indian government that proposed this service group (Reliance), and Dassault who negotiated with Ambani. We didn't have a choice, we took the interlocutor who was given to us.
Previously, Mediapart that Ambani's Reliance entertainment had co-produced a French film with his partner, Julie Gayet when India and France were negotiating the Rafale deal. "That's why, on the other hand, this group (Reliance) did not have to give me any thanks for anything. I couldn't even imagine that there was any connection to a film by Julie Gayet," Hollande had said.
The Modi government had refuted the claims and stated that it did not force Dassault's hand in the Rafale deal and that "unnecessary controversies" were being created.
The previous Congress-led UPA government had negotiated with Dassault for 126 Rafale jets under which 18 jets were to be sent in a fly-away condition and 108 were to be assembled in India by HAL. However, the UPA could not seal the deal.
In the new deal, personally negotiated by PM Modi, Anil Ambani's firm became Dassault's key offset partner. As part of the offset clause, Dassault has to ensure that business worth at least half the money — Rs.30,000 crore — is generated in India.
Prime Minister Narendra Modi had announced the procurement of a batch of 36 Rafale jets after holding talks with the then French President Hollande on April 10, 2015, in Paris.