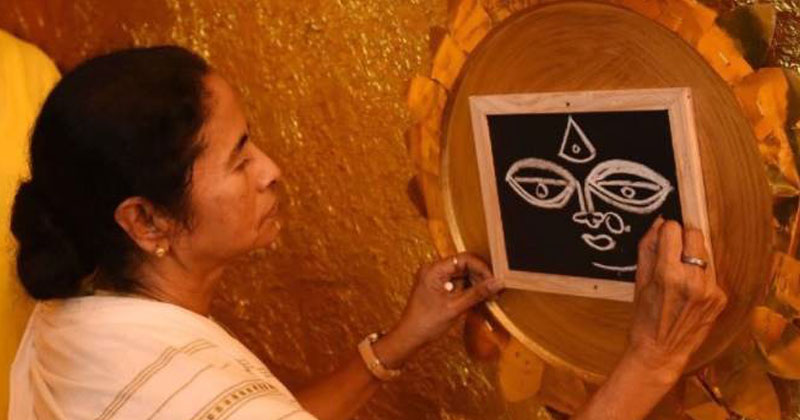 Ahead of the Durga Puja, the state of West Bengal is preparing for the festival with the grant sanctioned by her government.
Banerjee, also known as 'Didi' had announced last month a grant of Rs.28 crore to 28,000 puja committees across the state in the wake of Durga Puja.
She had informed that her government would provide Rs 10,000 each to the puja committees under "community development programme."
Amid the preparations, the CM treats her people with an album which consists of 7 songs that she herself has written and composed.
The album is called 'Roudrachaya' and the songs were sung by prominent Bengali singers namely, Rupankar, Lopamudra Mitra and Indranil.
She posted the album release on her Twitter handle:
Here the links to all the seven songs.

Song 1 : https://t.co/KeK71ERkg7

Song 2 : https://t.co/dyd2plWm3P

Song 3 : https://t.co/TwFOGAN9HQ

Song 4 : https://t.co/rl6zeua328

Song 5 : https://t.co/2gwNbK7fUb

Song 6: https://t.co/QUwaRJXDpi

Song 7 : https://t.co/z7thnzRXIH

— Mamata Banerjee (@MamataOfficial) October 10, 2018
This year, Durga Puja celebrations will kick-start on October 14 (Panchami) and go until October 19 (Vijay Dashami).