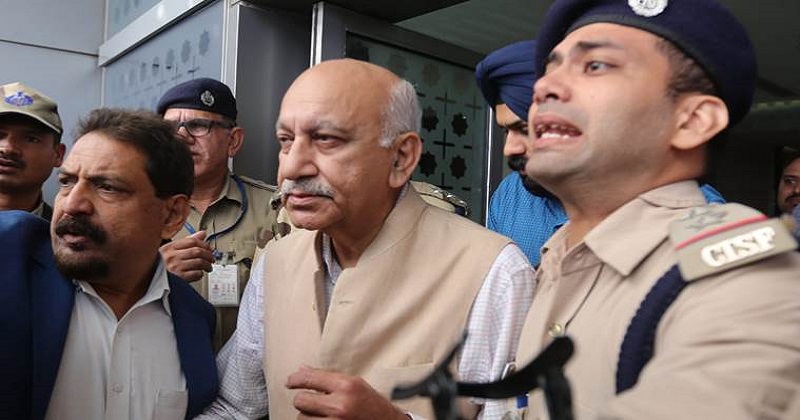 Giving a clear indication of not resigning from the post of Minister of State for External Affairs, MJ Akbar, who is facing allegations of sexual harassment by several women journalists, on Sunday called the charges "false, wild and baseless" and threatened to take legal action against accusers.
Hours after his return from a trip to Africa, Akbar issued a detailed a statement, trashing the statements levelled against him and adding that his lawyers will look into the allegations.
"Accusation without evidence has become a viral fever among some sections. Whatever be the case, now that I have returned, my lawyers will look into these wild and baseless allegations in order to decide our future course of legal action," Akbar was quoted by news agency ANI as saying.
"The allegations of misconduct made against me are false and fabricated, spiced up by innuendo and malice. I could not reply earlier as I was on an official tour abroad," he added.
The Union minister further questioned the timing of the allegations, asking why this storm has risen a few months before a general election. "Why has this storm risen a few months before a general election? Is there an agenda? You be the judge. These false, baseless and wild allegations have caused irreparable damage to my reputation and goodwill," he said.