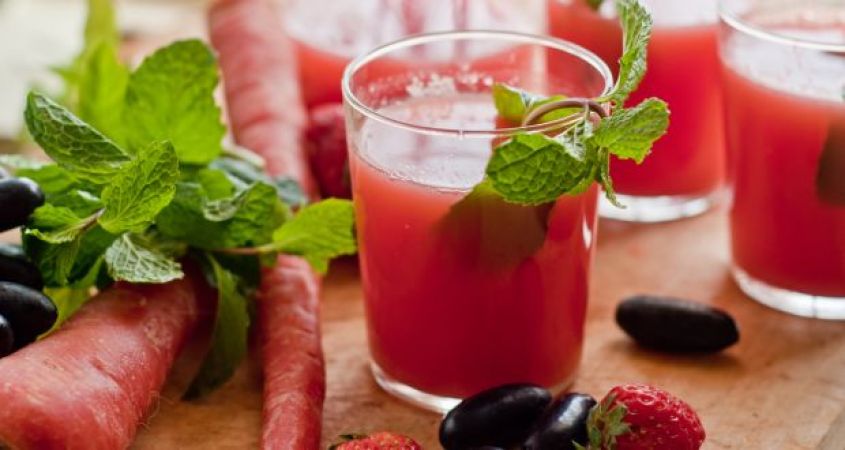 Ingredients
Frozen Berry 50gms
Hing 2gms
Ajwain 2gms
Black Salt 5gms
Salt 5gms
Chat Masala 2gms
Charcoal For Smoke
Cloves 6 buds
Cardamom 6
Oil 5ml
Mint Few Sprig
Lemon 1
How to Make Berry Kanji
Coarsely blend frozen berry in blender.
Take a mixing bowl,add ajwain,black salt,salt ,chat masala and stir well.
Add water to dilute the mixture.
Take a laddle,heat up with oil, add hing and pour it in the mixture. Stir well.
Take charcoal in small bowl and put cloves,cardamom and ghee for smoke. Put in the bowl for smoke.
Cover it with lid. Serve chilled with sprig of mint and lemon wedges.