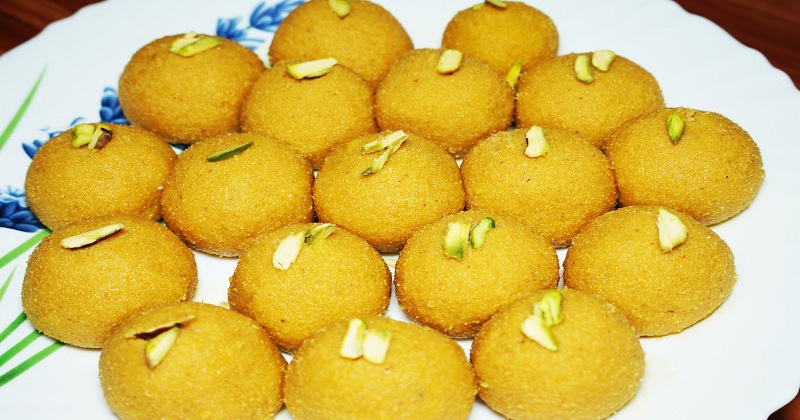 Ingredients
3 cups very fine gram flour
2 cups Sugar (ground finely)
3 tbsp. pure Ghee
2 cardamoms, crushed
½ cup nuts, chopped
How to Make Easy Besan Ladoo
Fry the besan in ghee on a very low fire till lightly browned.
Remove from fire and add the ground sugar immediately. Mix well.
Add about ½ large spoon of ghee to bind it so that it forms ladoos after the besan has cooled.
Do not add too much ghee.
Crush nuts and cardamoms finely and mix in the besan before forming the ladoos.