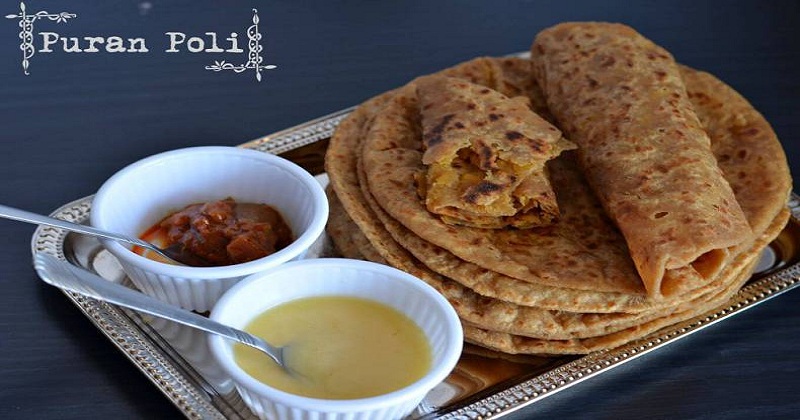 Ingredients
1 cup gram dal
1 cup Maida
1 cup Jaggery
½ cup oil
8 Cardamoms
Ghee as required
Salt to taste
How to Make Festive Puran Poli
Boil the chana dal until done and drain the water and add the jaggery, a pinch of salt.
Let it mix on fire. Then cool. Grind to a paste.
Make dough with maida and water.
Knead well with oil and leave it for 10 hours before making the polis.
Make a ball of a dough and put in the dal, filling and rolling like a chapatti on a floured sheet and cook on the tawa on both sides.
Serve with ghee.