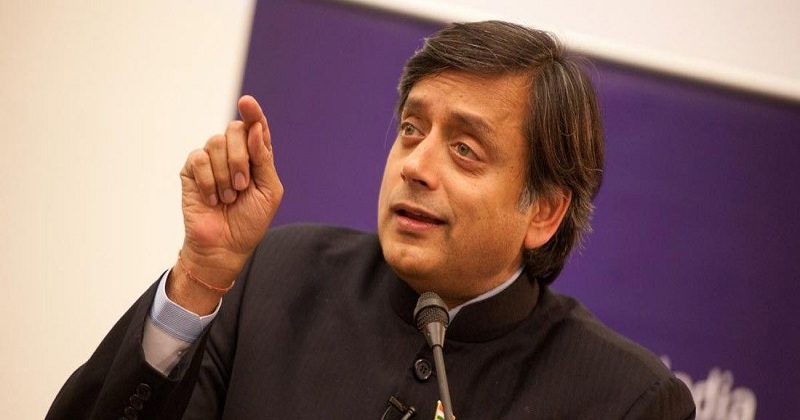 The BJP government in Uttar Pradesh officially changed the name of Allahabad district to Prayagraj on Tuesday. The Yogi Adityanath government said that other institutes named after the district would soon follow suit, like that of the Allahabad High Court and University.
But since this renaming, the government has become a target of trollers. A lot of hilarious memes are doing rounds on the social media and finally, Shashi Tharoor took a dig at BJP over Allahabad renaming., Check out what he tweeted.
A useful cheat-sheet. If you can't create, you can at least rename. pic.twitter.com/Xx4mnBXqaN

— Shashi Tharoor (@ShashiTharoor) October 17, 2018
But Twitter often throws surprises, and if Shashi had thought that his tweets would win praise, it was trolled back. Check out how people reacted.
In 2014 Karnataka had Congress Govt.

— ????????? (@iamvikey) October 17, 2018
Sir in 2014 your were not elected MP? Why you were silent when @siddaramaiah changed the name of Cities in Karnataka? Because he was of your Party leader? I thought at least you are not Hypocrite, wrong. Any great person wants becomes politician first he should become hypocrite.

— Prashant Patil ??????? ????????? (@patil_prashanth) October 17, 2018
2014 – Karnataka Congress
1991- Kerala INC
1995 – Mumbai Pawar
1948 – UP – INC
1974 – Gujarat – INC
If u can't create at least rename ?

Recent 2016-18 ( BJP)

Cheat – > Beat -> Leela ?

— Abhishek Sinha ?? (@iabhi_sinha) October 17, 2018
You seem to have missed the following in your state of Kerala itself. pic.twitter.com/M1LkZGRfeQ

— Dombivlikar (@__Tatvamasi__) October 17, 2018
https://twitter.com/Vikashjani/status/1052767046327394304
Ha ha ha. Please also mention that it is during congress regime that cheating have taken place more. And it is really a revelation that you can 'create' land. May be you think that you are God and not the 'worst Hindu'.

— Venu Gopal (@venuji5) October 17, 2018
https://twitter.com/RuhiRizvi/status/1052905614802935808