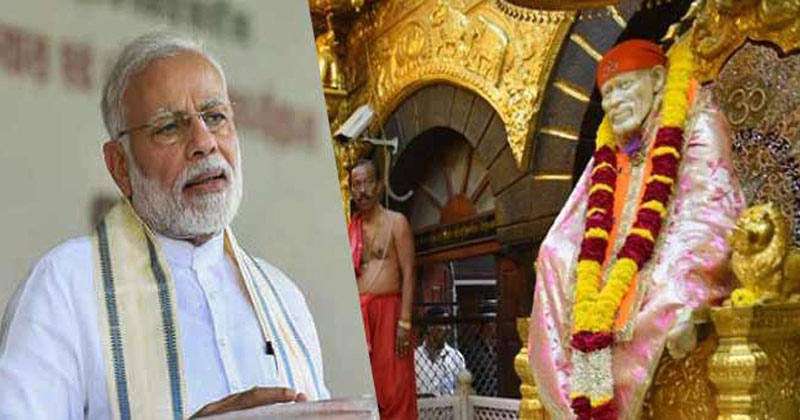 On Sai Baba's 100th Mahasamadhi celebrations Prime Minister Narendra Modi has a busy schedule.
He is expected to visit Shirdi in Maharashtra TODAY where will attend the valedictory function of the Samadhi centenary celebrations. This will be followed by the unveiling the plaque to mark the laying of foundation stone of various development works of Shri Saibaba Sansthan Trust.
A silver coin to commemorate Sai Baba's 100th Mahasamadhi will be released by PM Modi.
Prime Minister will also visit the Shri Saibaba Samadhi Temple Complex.
Sai Temple Trust also informed that PM Modi will hand over the keys of houses to 40,000 beneficiaries of the Pradhan Mantri Awas Yojana (PMAY) and attend the e-griha pravesh ceremony.
"The events will be held at the hands of the PM at 11 AM on Friday at the State Agriculture Corporation grounds," Dr Suresh Haware, chairman of Sai Temple Trust, told reporters.
Maharashtra Governor C Vidyasagar Rao will chair the function, which will be attended by the state's Chief Minister Devendra Fadanavis and many other important dignitaries.
The trust celebrated the centenary year of Saint Sai Baba's Mahasamadhi from October 1, 2017, to October 18, 2018.