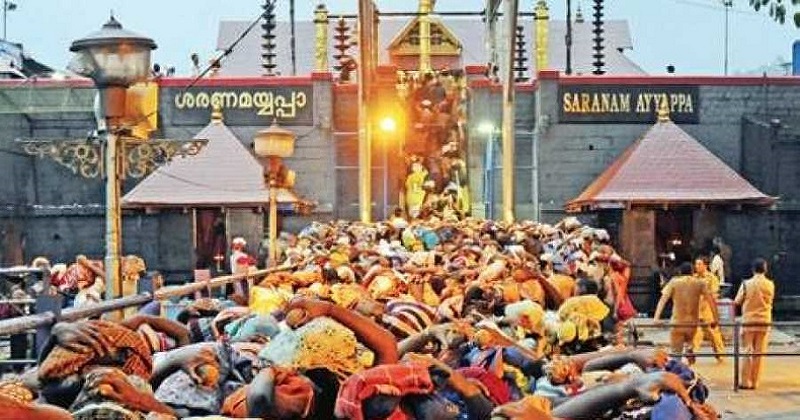 The Sabarimala temple's first period of pilgrimage after the Supreme Court lifted the ban on the entry of women of menstrual age ends Monday with 10 women aged below 50 stopped by angry devotees from praying at the 800-year-old hilltop shrine in Kerala's Pathanamthitta district since it opened on Wednesday.
Amid the face-off between the state's Left Democratic Front government which assured implementation of the September 28 apex court verdict and the Bharatiya Janata Party, the Congress and various Hindu groups which opposed it and demanded a review petition be filed, the Travancore Dewaswom Board (TDB), which manages the temple, is expected to submit a report to the court on the ground situation. It is also likely seeking more time to implement the verdict as the main pilgrimage season begins next month.
Meanwhile, 20-odd review petitions challenging the Supreme Court's verdict in which a five-judge constitutional bench decided 4-1 that exclusion on the basis of biological and physiological features was unconstitutional and discriminatory and denied women the right to be treated as equals, are also coming up before the apex court.
Admitting the Sabarimala pilgrim season beginning next month was going to be a challenging one for them, Kerala police chief Loknath Behera said a review of the alleged lapses and excesses while handling the issues related to the temple will be conducted after the shrine closes on Monday.
As protests continued across Kerala and elsewhere, four women, all from Andhra Pradesh, were Sunday stopped on the pathway to the temple by Ayyappa devotees and forced to return.