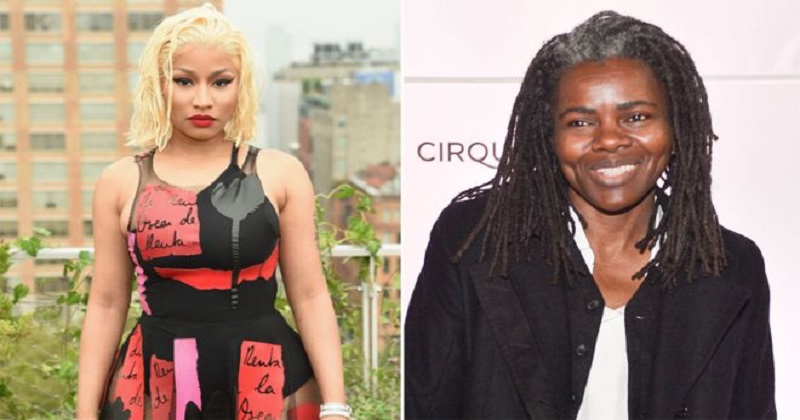 Looks like the Queen of hip-hop's legal woes are far from over. Nicki Minaj is being sued by legendary singer Tracy Chapman over copyright infringement, reports TMZ.com. Chapman is going after Minaj, claiming that the rapper straight-up stole Chapman's iconic song, Baby can I hold you for Nicki's Sorry.
Chapman claims that Minaj and her representatives made multiple requests to license the song in June 2018, all of which were rejected by Tracy. Nicki also had put out a statement saying she was going to delay the release of of her album Queen as she waited for Tracy to approve the rights to use Baby Can I Hold you.
Despite Tracy's refusal, Nicki went ahead and released her track — Sorry — with Chapman's verses, in August 2018. According to the suit, Funkmaster Flex played Sorry on Hot 97 and lots of Internet users shared the song. It was also played on The Breakfast Club with Charlamagne Tha God. The day the track was played, Nicki tweeted, "Sis said no (sic)," which, according to the lawsuit, refers to Chapman's denial to her request.
Although Nicki and her crew pulled the song from Queen, trying to make it disappear, Tracy says the damage is done. Tracy is suing for an order prohibiting Nicki and her team from releasing the song again. She also wants damages in the form of loot.