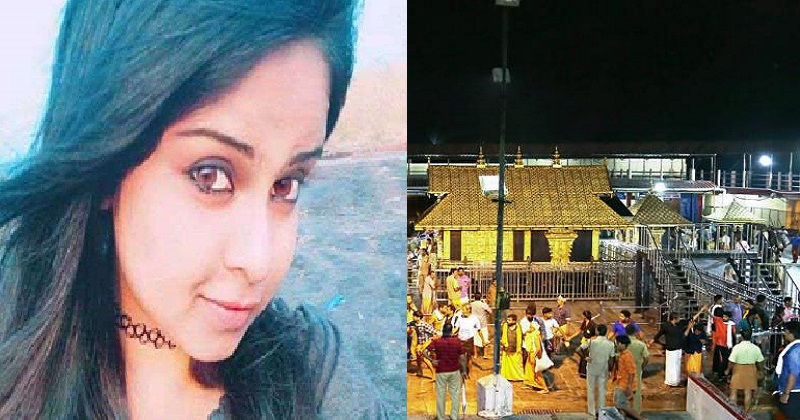 Although Supreme Court had passed the verdict which allowed women of all ages to enter Sabarimala, Kerala Government was not able to implement the rule, as all those who made attempts to enter temple had to face a resolute set of devotees, committed to the cause of preserving the traditions of the temple. Sreeparvathy is someone who wishes to make use of the new verdict and visit the temple, but then what's interesting about this desire is that she is from the ABVP camp. Right-wing outfits have largely held the view that the customs and traditions of the temple must be preserved.
Sanghparivar has reportedly issued threats against Sreeparvathy who expressed her wish to visit the temple with family. It was in Kesari, an RSS publication, that Sree Parvathy had shared her opinion. Parvathy is ABVP's Thiruvananthapuram NagaraPramukh.
"We are delighted with the S.C verdict. We will soon go to Sabarimala. Along with us, there will be some women who are family friends".
She also makes it clear in the article that women being excluded in the name of customs and traditions cannot be accepted. "Such customs has no logic. It is my long time wish which is going to come true soon", said Parvathy.