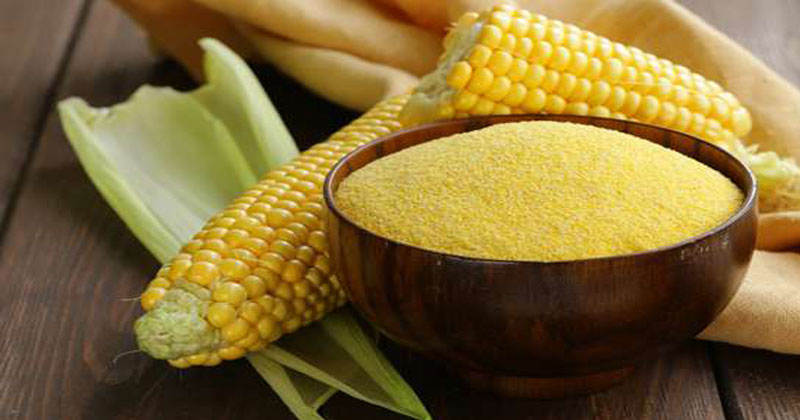 Corn is not only composed of starch but is also loaded with fiber, carbs, mineral, vitamins, and other micronutrients.
Benefits Of Eating Corn
Hyperglycemia (increased blood glucose levels) results in hypoxia (low oxygen level in blood). Hypoxia gets aggravated when there are free radicals in your blood.
These free radicals or reactive oxygen species trigger inflammation of tissues and undesired proliferation of cells.
The anthocyanins and flavonoids present in corn are potent free radical scavengers. They eliminate free radicals, improve blood flow, protect pancreatic ?-cells, increase insulin secretion and sensitivity, and prevent renal failure.
Corn silk – which is the stigma of maize – is a soft, thread-like waste material that is either green or yellow. Corn silk has many essential flavonoids, tannins, saponins, alkaloids, sitosterol, along with calcium, potassium, and magnesium.
These phytochemicals in corn silk regulate the genes that control fat accumulation, fat cell (adipocytes) differentiation while increasing the rate of lipolysis, and fatty acid metabolism. This can potentially help you lose weight.
However, many papers have demonstrated the role of corn and its starch in weight gain and obesity.
Could Reduce Inflammation
Inflammation is your body's way of responding to threats like pathogens, free radicals, heavy metals, toxic intermediates, overdose, deficiency, external stimuli, and any other unfavorable physiological stress.
The proteins and phytochemicals present in different part of maize offer protection to your body from such pro-inflammatory agents. Corn gluten is one such protein. Flavonoids like quercetin, naringenin, and lutein, along with anthocyanins, also inhibit the activation of several pro-inflammatory genes and cellular mechanisms.
As per this theory, a corn-rich diet can cure constipation, asthma, arthritis, irritable bowel disease, GERD, and dermatitis.
However, there is extensive evidence out there that shows corn is a pro-inflammatory agent. Blame the starch and fats!
Anemia develops as a result of iron deficiency in your body. A fall in hemoglobin levels leads to several developmental issues. Anemic children have stunted growth, retarded cognitive and psychomotor development, and weak/underdeveloped immune system.
Iron plays a vital role in oxygen and nutrient transport, energy metabolism, and menstruation.
You must have noticed in the nutritional profile of corn that it contains iron in abundance.
Adding maize or corn derivatives to your diet in required amounts can solve issues related to anemia, particularly in children and women. Having optimum iron in your body is also essential for the health of your eyes, hair, and skin.
Enhances Endurance And Physique
All scientists agree that carbohydrates are the best fuel for your body during prolonged exercise. Our hero – corn – oozes carbs.
What's even better is that corn has a moderate glycemic index of about 56 to 69.
The fiber and carbs present in corn help in building your dream body. Though carbs digest quickly compared to protein or fat, they can be stored in your cells for a long time without triggering inflammation. Therefore, corn is the solution, especially for athletes and regular heavy-duty gymmers.
Lutein and zeaxanthin are two carotenoids that play an important role in vision development. Deficiency of these carotenoids causes cataract, macular degeneration, and age-related ophthalmologic disorders.
Corn contains 21.9 ?gg of lutein and 10.3 ?g/g of zeaxanthin, along with ß-cryptoxanthin and ß-carotene.
When white, yellow, high-carotenoid, blue and red corns were tested for their lutein content, it was found to be the highest in yellow corn (406 µg/100 g) and lowest in blue and white corns (5.2 and 5.7 µg/100 g, respectively).