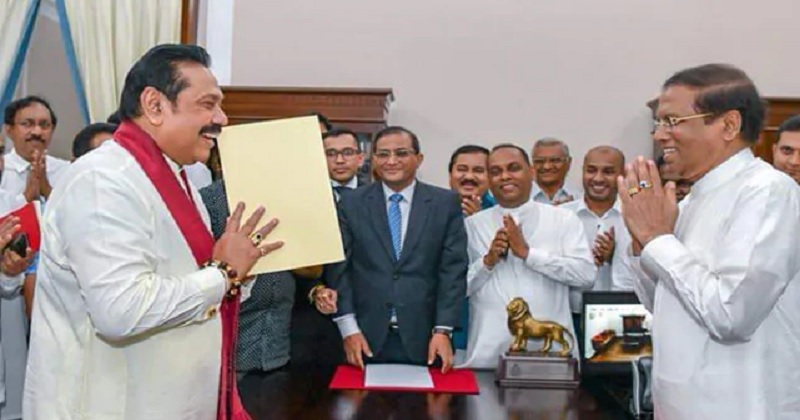 In a surprising political development, the coalition party of the Sri Lankan government, United People's Freedom Alliance (UPFA) has decided to leave the National Government formed with the United National Party (UNP), UPFA General Secretary Minister Mahinda Amaraweera announced. Maithripala Sirisena installed Sri Lanka's controversial former strongman leader Mahinda Rajapakse as the country's new prime minister Friday, the president's office said, in a surprise move announced moments after the incumbent premier was sacked.
Mahinda Rajapaksa was sworn in as the new Prime Minister of Sri Lanka before the President at the Presidential Secretariat, the President's Media Division confirmed. Sirisena informed Ranil Wickremesinghe that he is being replaced by his former nemesis, Mahinda Rajapaksa, the aide said. A member of Wickremesinghe's government called the move an undemocratic coup.
The move ends a more than 3-year-old coalition government that was formed by two bitterly opposed political parties on a pledge to tackle corruption and wipe out alleged financial irregularities under the previous government, led by Rajapaksa.Sirisena's office said late Friday that his former foe had been appointed the prime minister, and a private TV channel loyal to Rajapakse broadcast a rushed swearing-in ceremony.
But questions remain over the legality of the move, as a constitutional amendment passed in 2015 had taken away the president's power to sack the prime minister.