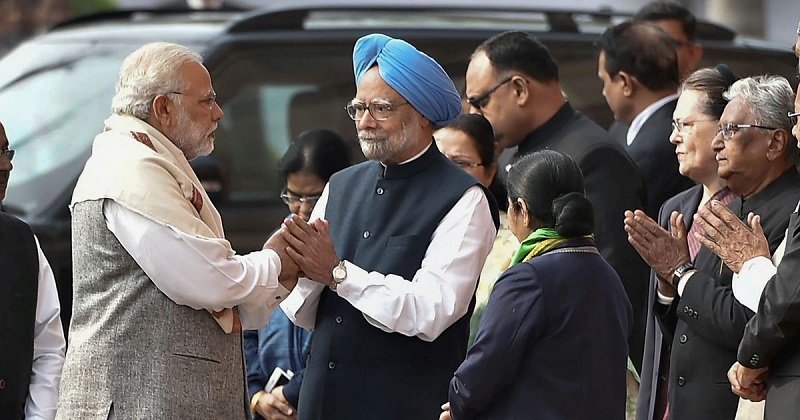 Former prime minister Manmohan Singh on Friday criticised the Narendra Modi-led government for 'vitiating' the environment of national institutions such as the Central Bureau of Investigation (CBI) and universities.
Chastising PM Modi over the CBI issue, Singh said, "The environment in our universities and national institutions like the CBI is being vitiated." Referring to the chaos in the investigative agency where the agency's director and the deputy director were divested of their powers and sent on leave, Singh said that the PM was failing the electorate by keeping silent on the entire issue.
He further went on to add that the country was under threat from PM Modi and that he has eroded the promises. Singh said, "The government he (Modi) presides over has been mostly silent in the face of widespread communal violence, mob lynching, and cow vigilantism … the environment of our universities and national institutions like the CBI has been vitiated."
Singh's remarks came just hours after Congress President Rahul Gandhi was detained for holding protests outside CBI offices against the Bharatiya Janata Party (BJP) government over the removal of Alok Verma as CBI Director.