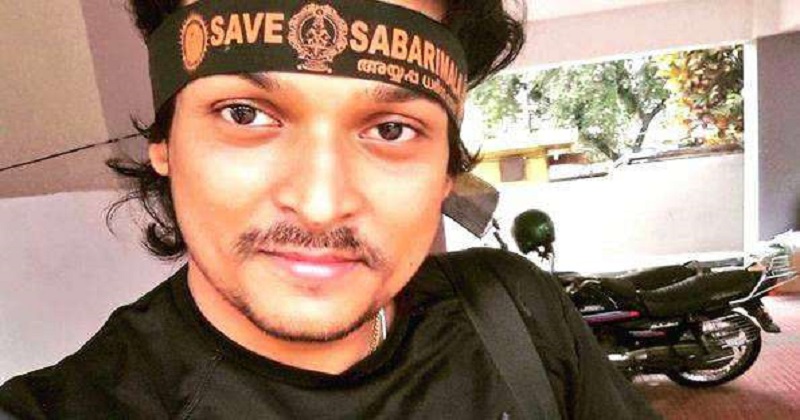 The Kochi Central Police arrested Rahul Easwar, the president of the Ayyappa Dharma Sena, on Sunday for his controversial statement where he had stated that there were about 20 people waiting to cut their own hands and spill blood in Sabarimala if any woman between the ages 10 and 50 enters the temple.
As per the reports, an official at the Kochi Central Police station said that the case has been registered following a complaint filed by a native of Thiruvananthapuram at the Commissioner's office.
"Rahul has been booked under Section 117 (Abetting commission of offence by the public or by more than ten persons) and Section 153A (Promoting enmity between different groups on grounds of religion, race, place of birth, residence, language, etc., and doing acts prejudicial to maintenance of harmony)of the IPC and 118(E) of the Kerala Police Act," said the official at the Kochi Central Police station.