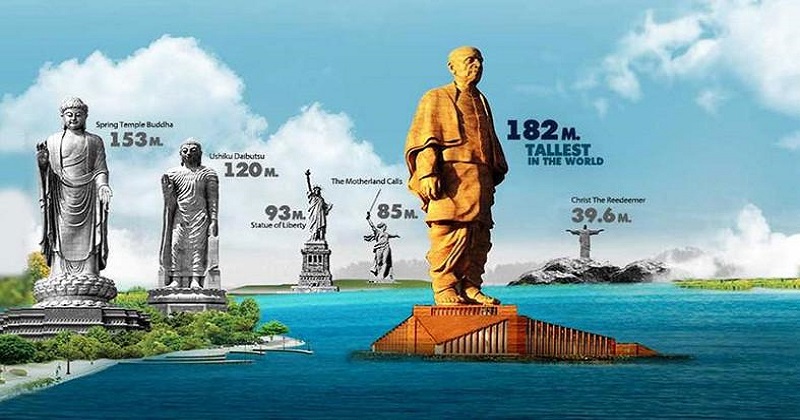 Prime Minister Narendra Modi will on Wednesday unveil and dedicate to the nation the 'Statue of Unity', a 182-metre giant structure built in honour of Sardar Vallabhbhai Patel. The statue will be inaugurated commemorating the 143rd birth anniversary of Patel who played a key role in unifying India.
The imposing monument, touted as the world's tallest statue, is twice the height of Statue of Liberty and is built on an islet, Sadhu Bet, near the Sardar Sarovar Dam in Narmada district.
After Modi unveils the statue, three IAF planes would fly past and create the tricolour in the sky by emitting saffron, white and green colours, said an official release Tuesday.
Modi would also inaugurate the 'Wall of Unity' (a monument defining India's unity) near the statue. At that time, three Jaguar fighter jets would fly past the structure at a low altitude, said the release.
After inaugurating the Wall of Unity, PM Modi would offer floral tributes to Patel, whose birth anniversary falls on October 31. At the same time, two MI-17 helicopters would shower flowers on the statue, it said.
On the occasion, cultural and musical programmes will be performed by the bands of Gujarat Police, armed and paramilitary forces. There will be dance and musical performances by artistes drawn from 29 states and two Union Territories