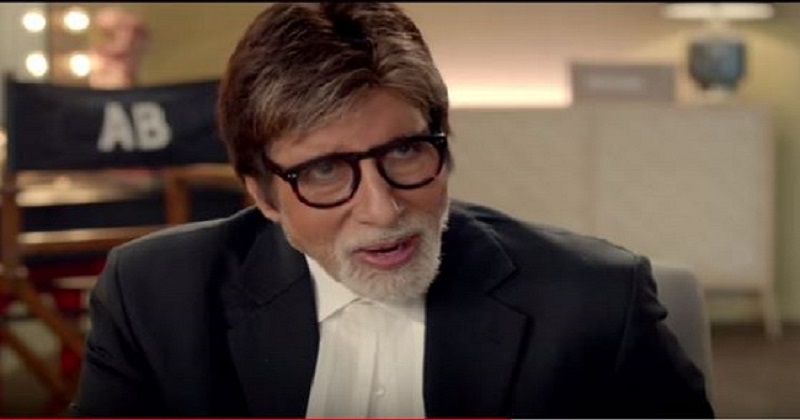 Bar Council of Delhi issued a warning/legal notice to actor Amitabh Bachchan, Everest Masala company, YouTube, and Zee news against using Lawyer's attire in an advertisement.
The notice stated that respondents have failed to take due precaution before using the lawyer's attire for advertisement without any authority and are liable for legal action for telecasting the advertisement without any authority.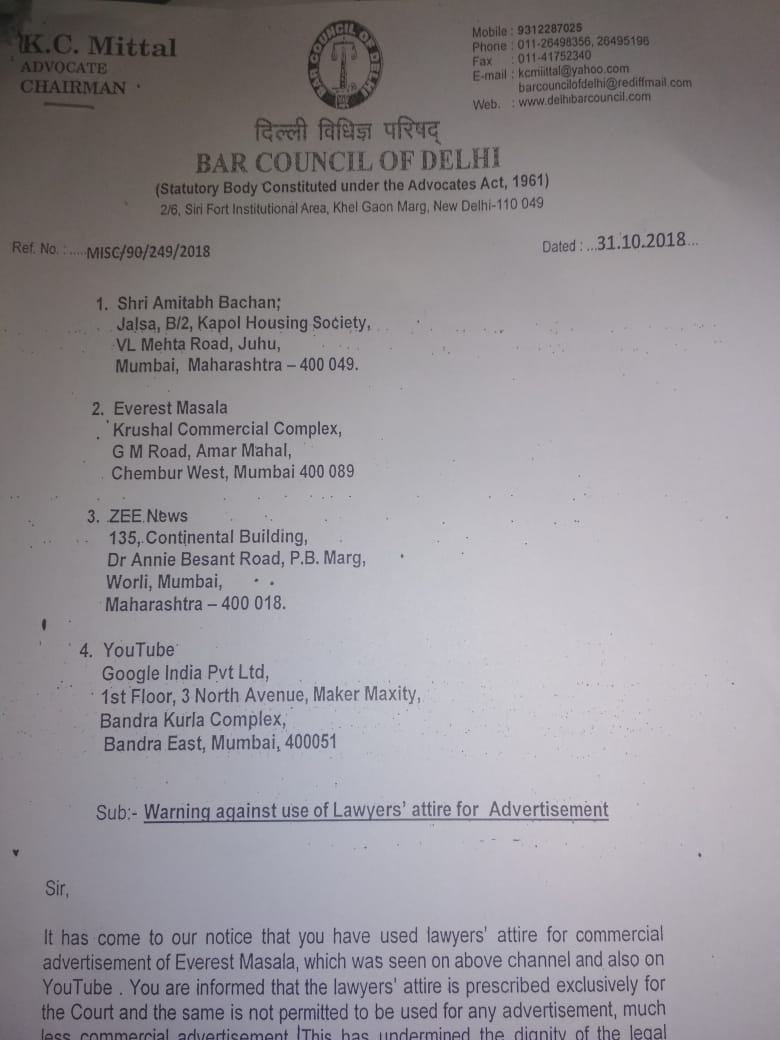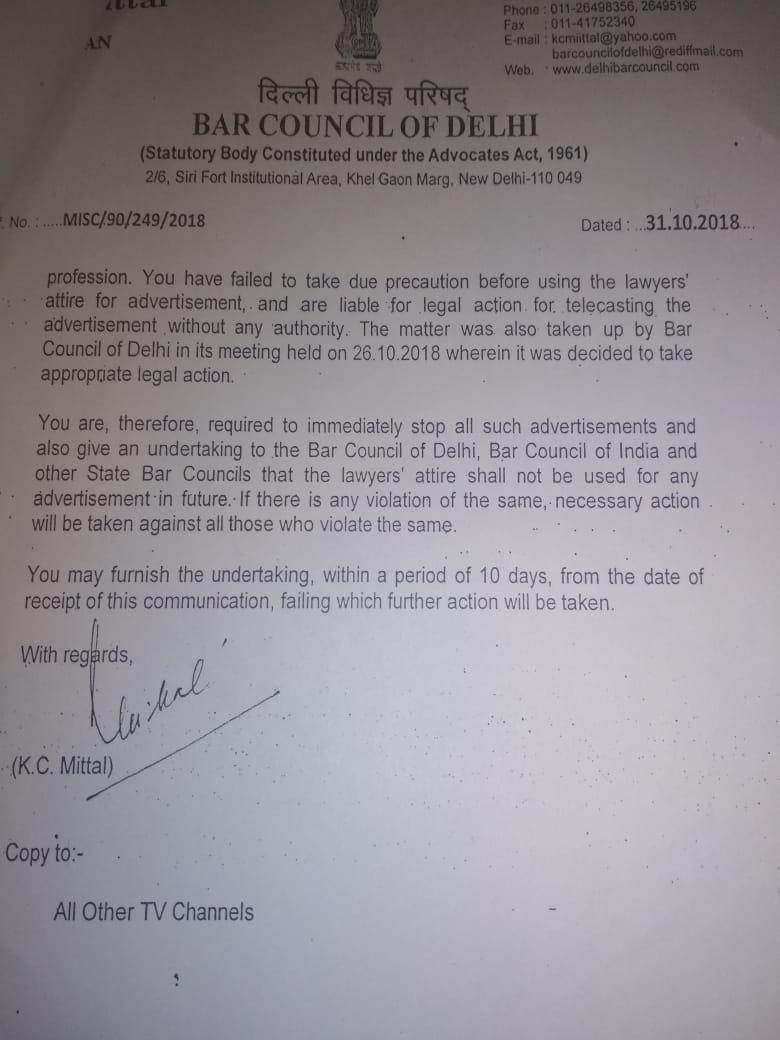 Notice copy also stated that this advertisement required to immediately stop and also required to give an undertaking to the Bar Council of Delhi, BCI and another state Bar Councils that lawyers' attire shall not be used for any advertisement in future.
The Bar Council also asked the respondents to furnish an undertaking in 10 days, failing which further action will be initiated. In the commercial, Big B can be seen sitting in his dressing room, wearing a lawyer's suit, as two junior artists enter and offer him Pav Bhaji. After eating the meal, the actor applauds the food and the spices used in the preparation.