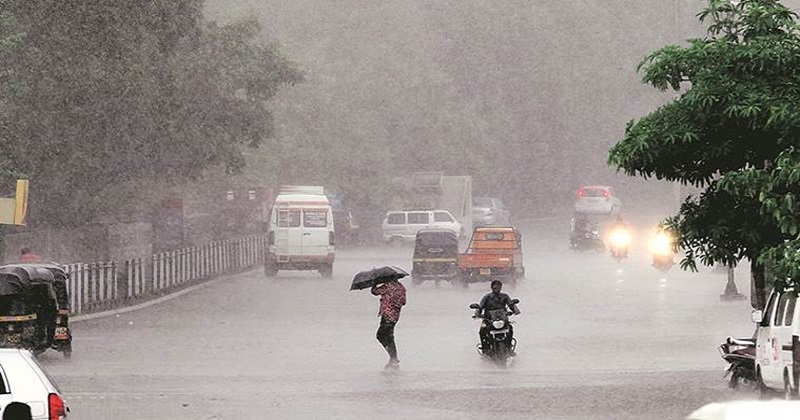 India Meteorological Department (IMD) predicted heavy rainfall to hit isolated places in Tamil Nadu, Puducherry and Kerala during the next two days, . Isolated places over Tamil Nadu and Puducherry had witnessed heavy to very heavy rainfall during the past 24 hours, observed the weather department officials.
Director of Area Cyclone Warning Centre, S Balachandran told reporters in Chennai that rainfall is predicted in most parts of Tamil Nadu and Puducherry on November 2 and 3. He added that some of the coastal districts are likely to experience heavy rainfall. Chennai and its suburbs are expected to receive occasional spells of rainfall accompanied by thunder.
In the state of Tamil Nadu, Nagapattinam received 14 cm of rainfall, while Karaikal recorded 7 cm of rainfall. On October 31, Puzhal in Tamil Nadu recorded 11 cm of rainfall while the rainfall in Kelambakkam was recorded at 10 cm.
The Meteorological Department has predicted Thunderstorms along with hail "very likely at isolated places in Himachal Pradesh, Uttarakhand, Tamil Nadu, Puducherry and Kerala." As per observations, the monsoons had delayed by a period of 10 days. Moreover, a trough of low pressure has developed over the Bay of Bengal.
As per IMD's forecast, an "above normal" monsoon is expected and "there are still two months left." Places including Kerala, Puducherry, southern Karnataka and Rayalaseema regions experienced downpour on Friday. Karnataka and Andhra Pradesh, on the other hand, witnessed light to moderate rainfall.