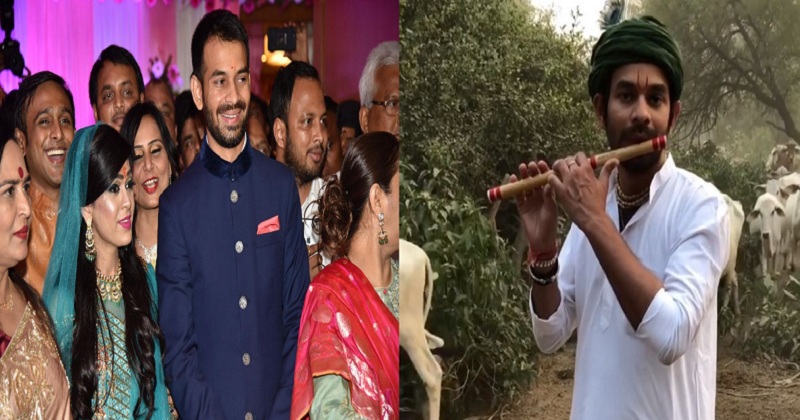 Lalu Prasad Yadav's son Tej Pratap Yadav has filed for divorce from Aishwarya Rai, reports said on Friday. Tej Pratap, 29, had married Aishwarya on May 12, 2018. Lalu's elder son has reportedly filed for a divorce in Patna civil court.
The reports come months after it was speculated that Aishwarya would be entering politics soon. There were talks that Aishwarya, who also belongs to the political family, would be fielded from Saran in the 2019 Lok Sabha polls. Aishwarya Rai is the daughter of RJD leader Chandrika Rai and granddaughter of former Bihar chief minister Daroga Prasad Rai.
The high-profile wedding in Patna was attended by more than 10,000 guests. It was marred by a 'food riot' that had broken out at the venue, with reports of RJD supporters looting food and decoration items.
After his marriage, Tej Pratap's rift with his younger brother and Bihar's Leader of the Opposition Tejashwi Yadav also started doing the rounds. In June, Tej Pratap, the former Bihar health minister, had hinted at the issues within Yadav clan when he said that he had been ignored by some RJD leaders and alleged that it was being done on the orders from "above".
"Sometimes I feel sidelined and ignored in the party. But I will not do anything that could threaten the party's unity. Tejashwi is very close to my heart," he had told the media.