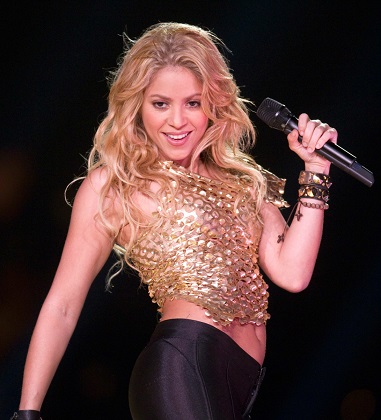 Colombia must invest more in education if there is to be peace, pop star Shakira said, during a visit to her home country to close her El Dorado tour and break ground at two schools to be built by her charitable foundation.
The singer attended two ceremonies in Cartagena and her hometown of Barranquilla at the sites of the future schools, signing her autograph in the cement cornerstones.
The 41-year-old singer founded her Pies Descalzos charity in 1997 when she was just 18. It takes its name from her third album – her first international success – and translates to "bare feet." It will spent some $4.6 million on the new Cartagena school, in the Villa de Aranjuez neighborhood, and another $4.3 million on the project in Barranquilla's Nuevo Bosque, in company with several private donors.
The foundation already has four schools in Cartagena, Barranquilla, Quibdo, and Soacha.
The schools will serve areas with over-subscribed educational facilities, said the pop star, whose full name is Shakira Mebarak.
The five-time Grammy Award winner, whose 2001 song "Whenever Wherever" was a Spanish-to-English crossover hit, is one of Colombia's biggest musical exports, alongside singers Juanes and Maluma.
Colombia's previous government signed a peace deal in 2016 with the Revolutionary Armed Forces of Colombia (FARC) rebels to end more than five decades of war. Another guerrilla group, the National Liberation Army (ELN) and myriad crime gangs remain active.
The new right-wing government of President Ivan Duque, who took office in August, has called off peace talks with the ELN until the group frees all its hostages.