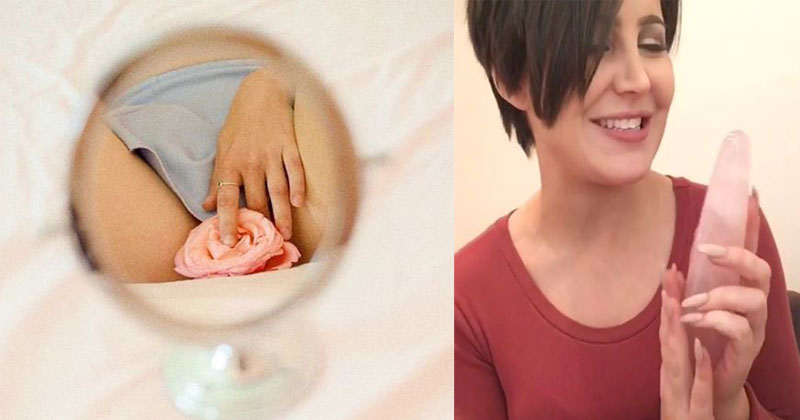 Living in an era where there's hardly any time to even pour yourself a good coffee, this woman's concept is way too off the radar! Nadia Bokody's masturbation breaks at work leave her much relieved than having a drink with colleagues
While masturbation breaks at work aren't that common as binge-eating in a stressed environment, Nadia, sex columnist and editor of She Said, completely vouches for it. That's where Nadia Bokody steps. She is different, yeah, but she 'masturbates' to relieve all her stress.
The 34-year-old Instagram star keeps posting videos and concepts related to sex myths and how she's been successful at encouraging masturbation breaks at work concept.
According to her, "When other colleagues are puffing on their cinnamon vapes and making trips to Starbucks for their pumpkin lattes, I'm rubbing one out."
She further adds that "If it's lunchtime, I'll head home for a quick dalliance with my vibrator (perks of the home being close to an office)".
But don't fret if you don't live walking distance from your office. Just grab your headphones, head to the restroom and groove to some songs till you're eased.
Nadia's unique method of masturbation breaks at work is also scientifically beneficial! A study in sexual medicine found orgasms are better for the brain than mental exercises!