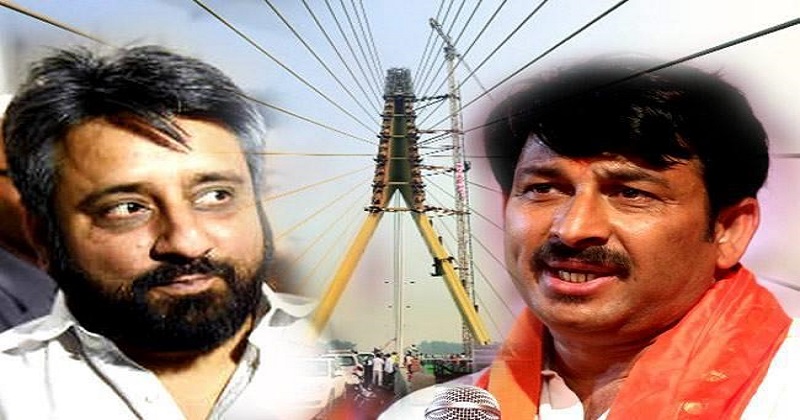 Three FIRs have been registered in connection with the incidents at the inauguration ceremony of Signature Bridge on November 4, reported ANI on Tuesday. Delhi police said all three cases were being referred to the crime branch for further investigation.
According to Joint CP Delhi (east) Ravindra Yadav, "One case has been registered by BJP workers against AAP workers alleging beating and threats. The second one was registered by an AAP worker against BJP workers alleging beating and threats. The third FIR has been registered against AAP MLA Amanatullah Khan."
AAP MLA Amanatullah Khan was caught on camera pushing BJP MP Manoj Tiwari during the inauguration of the bridge past Sunday. In the video, Tiwari could be seen possibly waiting to attend the inauguration when Khan came and casually pushed him aside. A scuffle had broken out between the supporters of the BJP, led by Tiwari, and AAP workers during the inauguration. Following the clash, Tiwari claimed that he was invited for the inauguration but AAP workers misbehaved with him. In the video, police and AAP workers could be seen stopping Tiwari from entering the bridge for the inauguration event.
Earlier in the day, Delhi Home Minister Satyendra Jain had directed the Additional Chief Secretary (Home) Manoj Parida to lodge a police complaint against Tiwari for allegedly indulging in violence at the Signature Bridge inauguration.