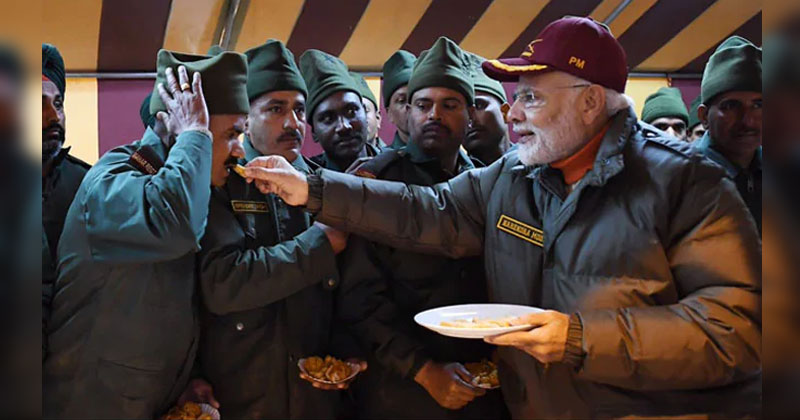 Prime Minister Narendra Modi reached Kedarnath in Uttarakhand today and offered his prayers at the temple dedicated to Lord Shiva. After reaching Harsil near Kedarnath, he extended Diwali greetings to soldiers posted on the India-China border.
According to a statement from his office, the prime minister told soldiers that to duty in the remote icy heights, is enabling the strength of the nation, and securing the future and the dreams of 125 crore Indians, a statement from his office said.
He said that Diwali is the festival of lights, it spreads the light of goodness and dispels fear. He said that the jawans, through their commitment and discipline, are also helping to spread the sense of security and fearlessness among the people.
Earlier today, Prime Minister Modi greeted the people on Diwali with his tweet, "Happy Diwali! May this festival bring happiness, good health and prosperity in everyone's lives. May the power of good and brightness always prevail!"