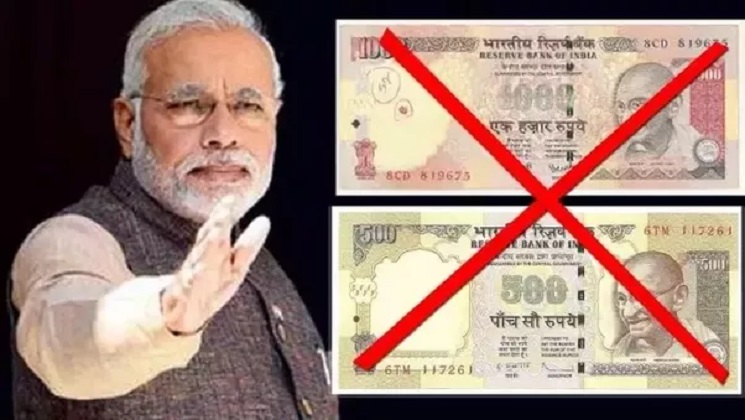 A slew of opposition leaders slammed the Narendra Modi government's economic policies on Wednesday as the nation marked the second anniversary of the NDA government's controversial decision to ban Rs 500- and Rs 1,000-denomination notes in 2016.
On the second anniversary of the ban on Rs 500 and Rs 1,000 currency notes, the Congress called it a "black day" for the democracy and national economy. The Congress has called for nationwide protests on Friday to mark the second anniversary of demonetization, with demonstrations at all district and state headquarters by its supporters. The main rally in Delhi will be a candle-light march from Jantar Mantar to the headquarters of the Reserve Bank of India.
While the CPI-M termed it the "biggest scam in the history". The CPI-M recalled November 8, 2016, as the "biggest scam in the history of our nation when PM unleashed destruction by demonetization of our economy"
CPI(M) General Secretary Sitaram Yechury blamed PM for destroying "the economy, lives, and livelihoods".
"Modi and his minions claimed demonetization will end black money, finish corruption, terminate terrorism, and bring only digital transactions. Two years later, Modi is silent. The truth is that he single-handedly destroyed the economy, lives and livelihoods."
On Thursday, the Congress circulated a statement from former Prime Minister Manmohan Singh, who described demonetization as an "ill-fated" and "ill-thought" exercise. "Today is a day to remember how economic misadventures can roil the nation for a long time and understand that economic policy making should be handled with thought and care… It is often said time is a great healer but unfortunately in the case of demonetization, the scars and wounds of demonetization are only getting more visible with time," Singh said.
West Bengal Chief Minister Mamata Banerjee described demonetization as a "dark day". Banerjee tweeted, "Renowned economists, common people and all experts now agree."
Delhi Chief Minister Arvind Kejriwal called demonetization a "self-inflicted wound". He tweeted, "Though the list of financial scams of Modi govt is endless, demonetization was a self inflicted deep wound on Indian economy which even two years later remains a mystery why the country was pushed into such a disaster?"
In a sudden move that took everyone by surprise, Modi had on this day in 2016, announced a ban on the currency notes of Rs 500 and Rs 1,000.