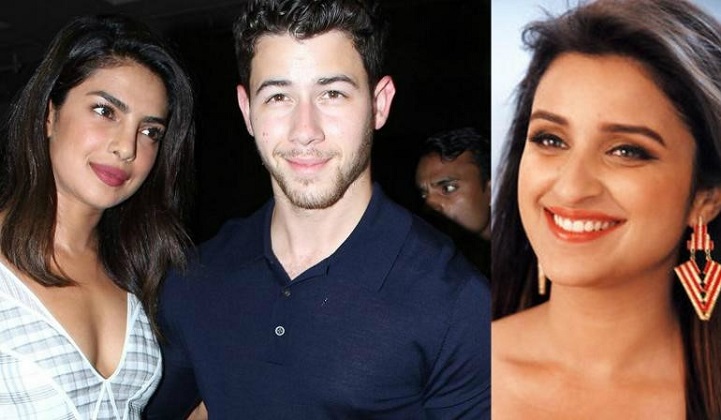 Actress Parineeti Chopra has placed a $5 million dollar shoe-hiding fee demand before American singer Nick Jonas, who will marry her actress cousin Priyanka Chopra soon.
Parineeti joined Priyanka on her bachelorette in Amsterdam. Parineeti was seen celebrating with the bride and her soon to be sister-in-law Sophie Turner, posted a picture of the celebrations.
Nick commented: "Wow she's so beautiful. Any chance you could introduce me?"
Parineeti responded: "Nick Jonas, she is very hard to get! But I can try for you, if you agree to pay the 5 million dollar shoe-hiding fee!"
The hiding of the groom's shoes is a fun part of some weddings in India. The bridesmaids then return the shoe to their brother-in-law in return of a token.
Priyanka and Nick got engaged earlier this year, after which the couple came down for a traditional Indian roka ceremony in Mumbai. The actress had a bridal shower recently and is now celebrating her bachelorette with her girl brigade.