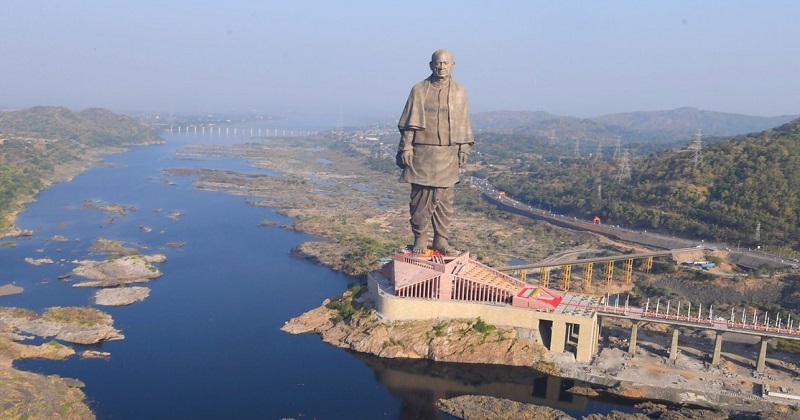 Building 'Statue of Unity'- the tallest statue in the world was a proud achievement for India but then it was welcomed by controversies along the line 'how can India spent so much on a statue when there are many stomachs to be fed'. Projects like Statue of Unity can end up generating impressive revenues that can help Govt fund more programmes for the poor.
Even Britain had criticized India for spending so much on a statue. But then putting all controversies to rest, the income generated through the statue is out and It will shut the mouth of all who criticized the construction.
According to a report by Desh Gujarat, the statue saw a footfall of 7,710 visitors on Sunday (4 November) which resulted in a revenue of Rs 19,10,405 through ticket collection.
In the first two days after the inauguration, the statue saw 4,796 visitors and contributed a revenue of Rs 9.53 lakh via ticket collection. A total of 2737 visitors has traveled to the statue, according to the statistics till November 1. This helped Govt amass a contribution of Rs 5,46,050. The second day witnessed a collection of Rs 4,07,650 as 2,299 visitors were present at the tourist attraction.
The statue authorities have clarified that ticket cost per person for visiting the viewing gallery of the statue is Rs 380 as opposed to the earlier claim of Rs 350. The extra Rs 30 is the cost of bus travel from the parking lot to the statue.