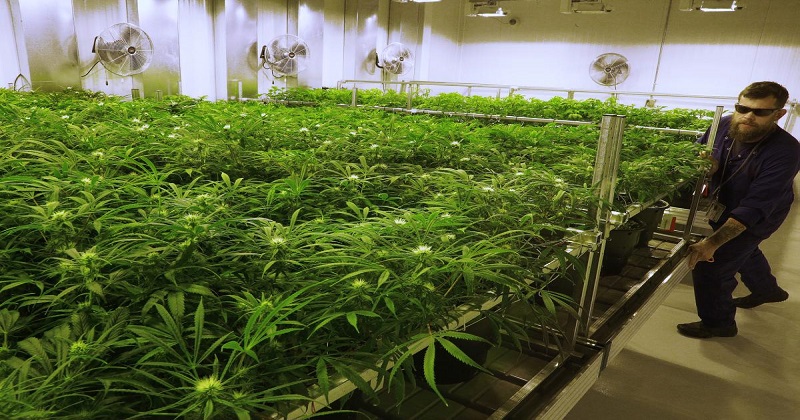 Following on the heels of the legalization of recreational marijuana by Canada, the world's largest cannabis dispensary opened in Las Vegas last week. Planet 13 is spread over a staggering 112,000 square feet, with 15,000 square feet of the space devoted to the 24-hour pot dispensary. Recreational marijuana use is legal for adults 21 and over in Las Vegas.
Opened Nov. 1, Planet 13 is the largest cannabis dispensary in the world according to the company, at 112,000 square feet.
"the 24-hour dispensary, which accounts for 15,000 square feet of the space, will sell Planet 13-branded medical and recreational cannabis products, like capsules, vapes and more.
Beyond selling marijuana products, the attached distillery offers interactive and visual experiences for visitors, like synchronized 3D projections on the lobby walls and walkways lit with sensory activated LED lights, so a trail of coloured lights follows guests as they walk.
At the entrance, of Planet 13, there are 13, 15-foot LED lotus flowers that can be controlled by visitors as interactive art pieces, according to a press release. Guests can also do laser graffiti by drawing with "spray cans" that shoot laser beams onto a wall.
Currently, 40,000 square feet of the space is being used, and there are plans "for a coffee shop, a tasting room for marijuana-infused beer and wine, a lounge for consuming marijuana on-site if that is legalized and space for food," co-CEO Bob Groesbeck said in a press statement.
The store expects over 2,000 people to visit every day, according to Groesbeck.