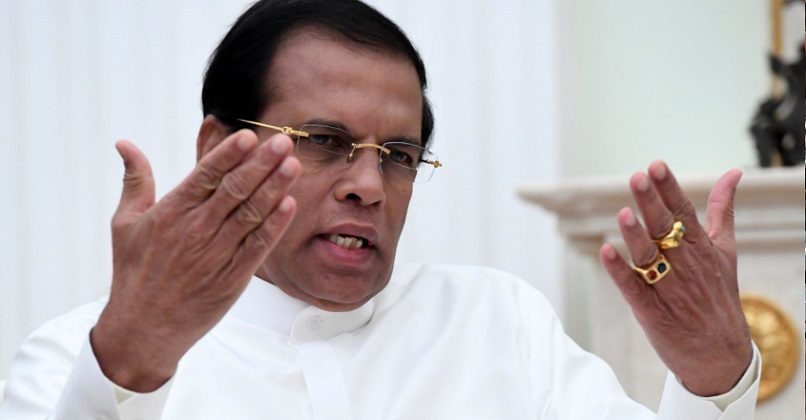 Sri Lanka President Maithripala Sirisena signed a gazette notification to dissolve the nation's parliament with effect from Friday midnight, reported  Reuters, in a move that will likely worsen a political crisis.
It will mean that new parliamentary elections can be held in January-February, one of the sources, ally of the president, told Reuters.
The dissolution comes after an intense power struggle in the past two weeks. That followed Sirisena's sudden sacking of Prime Minister Ranil Wickremesinghe and the appointment of former leader Mahinda Rajapaksa in his place.