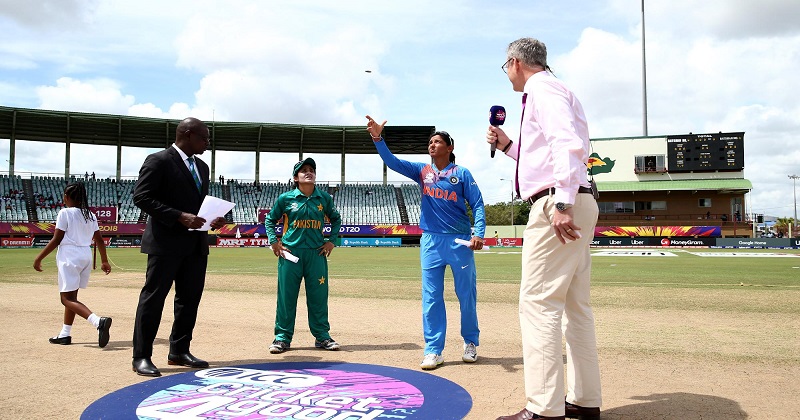 It was a rather bizarre start to India's innings in their match against Pakistan in the ongoing Women's T20 World Cup. Even as the Indian openers walked out to bat, the scoreboard read 10 for no loss without even a ball being bowled.
This was a result of Pakistani batters running on the danger area during their innings. Despite a warning handed to the batters, they repeated the folly twice during the innings which resulted in a penalty of 5 runs on each of the two occasions.
The first time Pakistan were docked 5 runs took place in the 18th over when Bismah Maroof and Nida Dar were at the crease. The second instance came soon after in the final ball of the first innings when Nahida Khan and Sidra Nawaz were attempting to hustle between the wickets. Pakistan had finished with a total of 135/7 but then owing to the two misdemeanours, their eventual total was revised to 133.
"I had a chat with the umpires, they told me that our players were warned thrice and then the runs were docked," Pakistan skipper Javeria said at the post-match presentation.
"It was unprofessional on our part, after being warned, we still trodded on the danger area, it's something we need to work on, it hasn't happened for the first time, it happened previously during the Sri Lanka series as well," she added.