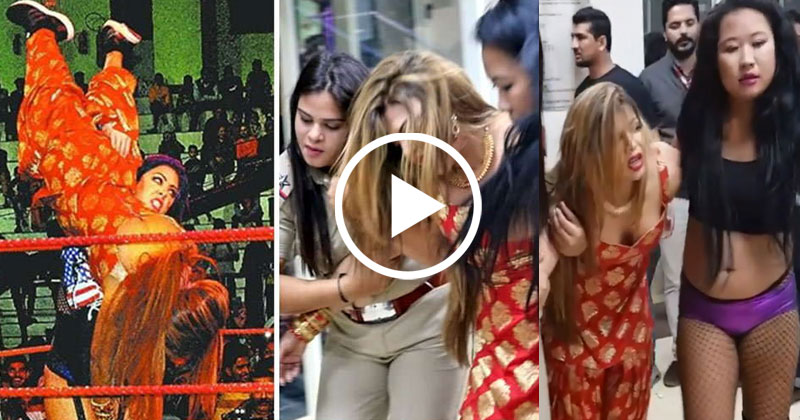 Known for her controversial statements, Bollywood actress Rakhi has this time ended up in a hospital after she decided to go one-on-one with a Continental Wrestling Entertainment (CWE) wrestler. A video of the match that took place in Panchkula, Haryana, showed Rakhi on the ground writhing in pain.
Rakhi is believed to have challenged the wrestler to a match and when she was thrown on the ground, she could not stand up and began to complain of back and stomach pain. She had to be taken out of the ring with the help of a referee and two contestants. Check out the videos that were posted on her Instagram page.
https://www.instagram.com/p/BqEvqzphpC5
https://www.instagram.com/p/BqEv48zBQPs
In the video, professional wrestler Dalip Singh Rana or The Great Khali, as he is known, can be seen visiting her and asking her what happened.