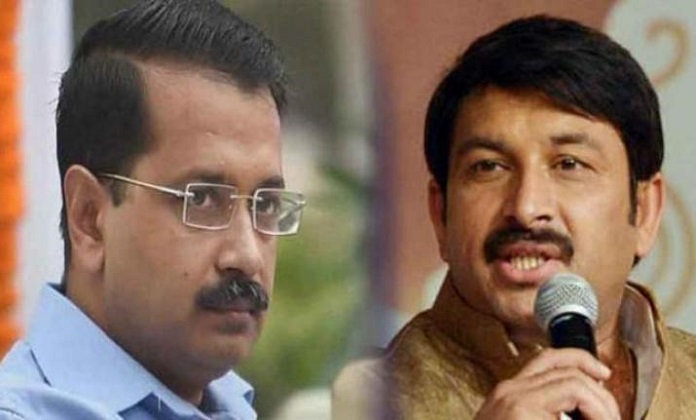 Delhi Chief Minister Arvind Kejriwal has been named as an accused in a First Information Report lodged by the Delhi Police on the complaint of Bharatiya Janata Party state unit chief and Member of Parliament Manoj Tiwari in connection with the scuffle that took place during the inauguration ceremony of Signature Bridge.
On November 4, Tiwari got into a brawl with the Aam Aadmi Party workers and the Delhi Police at the event after which he wrote to Deputy Commissioner of Police North- East Delhi and filed a complaint against AAP Member of Legislative Assembly Amanatullah Khan, Kejriwal, and unknown persons. Khan was caught on camera shoving Tiwari during the inauguration ceremony of the Signature Bridge.
In a video footage of the incident, Tiwari was seen standing at the edge of an elevated platform when Khan, an AAP MLA from Okhla, pushed the BJP's Delhi unit chief, nearly causing him to fall. A large number of police personnel and AAP workers were also present on the occasion.
While speaking to ANI after the scuffle, Tiwari had claimed that the entire incident took place in front of Kejriwal. He had alleged that he was stopped by the police and AAP supporters from attending the event.
The bridge was inaugurated on November 4 and was opened for the public the next day. It was inaugurated by the Delhi Chief Minister Arvind Kejriwal.