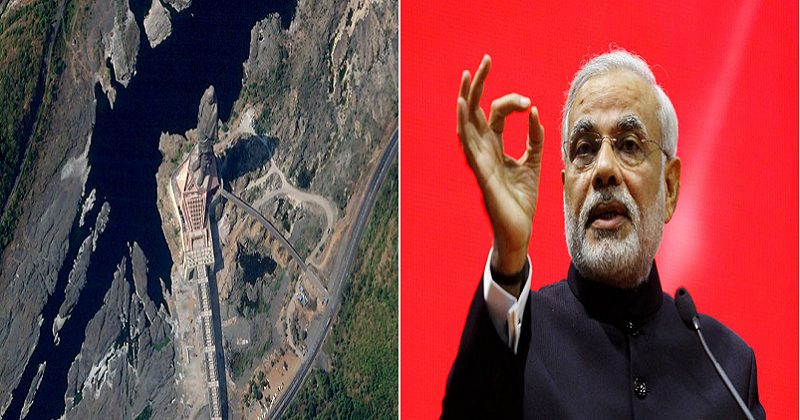 The world's tallest statue, which towers over the Narmada river in western India, cost a mammoth $430 million (Rs3,000 crore) to build. The 182-metre structure has now earned a rare bragging right: It is visible from space.
Commercial satellite network Planet has tweeted an oblique satellite image of the Statue of Unity, captured on Nov. 15, clearly showing the structure looming over the riverside landscape.
This puts it in an elite league of man-made structures that can be seen from above the Earth, like the Palm Islands along the coast of Dubai and the Great Pyramids of Giza.
At 597 feet, India's Statue of Unity is now the tallest statue in the world and clearly seen from space! Oblique SkySat image captured today, November 15, 2018. pic.twitter.com/FkpVoHJKjw

— Planet (@planetlabs) November 15, 2018
The statue, dedicated to India's first home minister Sardar Vallabhai Patel, is built on an island in the state of Gujarat. It was inaugurated by prime minister Narendra Modi on Oct. 31, Patel's 143rd birth anniversary.