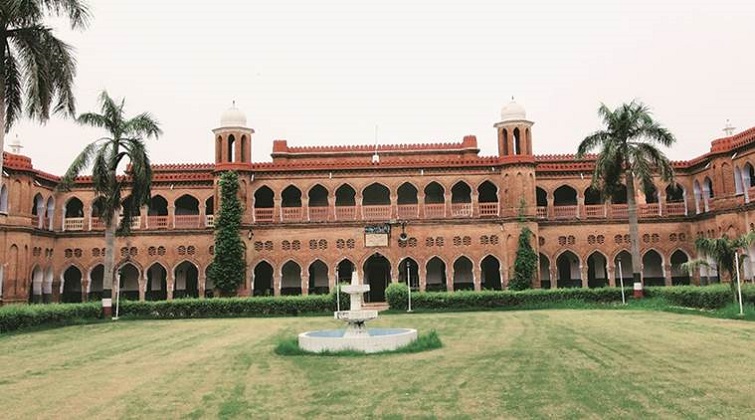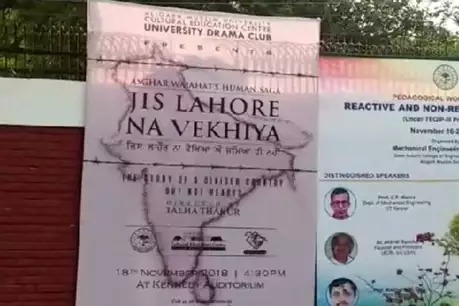 After the Jinnah-portrait controversy, the Aligarh Muslim University (AMU) has landed in another controversy. This time, the university had to cancel a stage play because of its controversial poster.
The play, 'Jis Lahore Na Vekhya', was to be staged at Kennedy Hall. The name is translated as 'One who hasn't seen Lahore hasn't seen much in life'. The play, penned by famous Hindi playwright Asghar Wajahat and scheduled for Sunday evening at the AMU drama club, was put off after an objection was raised over its publicity posters carrying the erroneous map.
The matter came to light a day earlier when Manvendra Singh, the vice-president of BJP's Brij Prant regional committee, pointed out that the posters carried an erroneous map of India without portions of Jammu and Kashmir.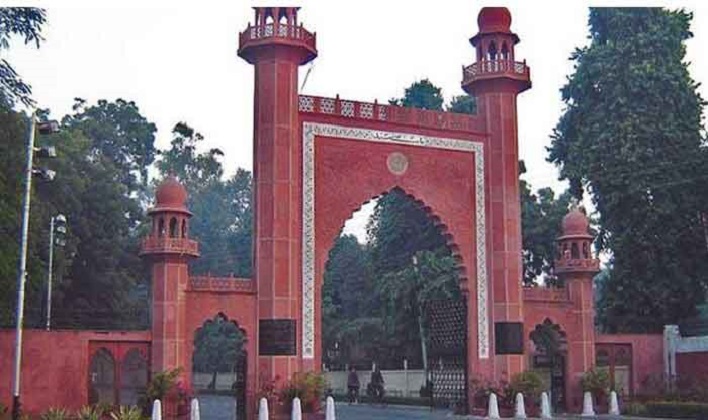 The controversy arose from the poster of the play, which depicted the pre-partition map of India which had many states missing. The posters and hoardings were put up at the Baba Syed Gate of the University.
The administration acted promptly to avoid any controversy. As soon as they got to know, they pulled off all the hoardings and cancelled the show.
As per the University administration, the play, he said, highlights the tragedy of the partition of India and makes a strong plea for cross-cultural bonds of undivided India.