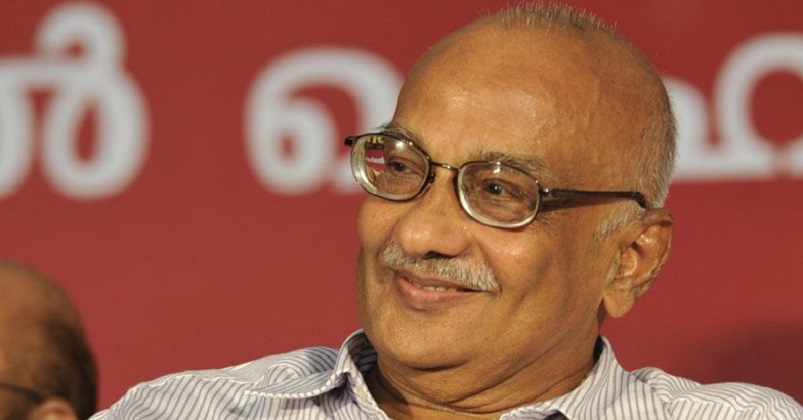 CPM Polit Bureau member S. Ramachandran Pillai rigorously disapproved the RSS stand on Sabarimala. He even matched up RSS with separatist organizations. Pillai said that the RSS is trying to generate the problem in Sabarimala.
The senior CPM leader Pillai came to defend the Kerala government as itis facing large-scale protests wide across the state. As CPI(M)-led in Kerala government is facing a counterattack from Hindu organisations in Kerala over the attempts to put into practice Supreme Court judgement allowing women in the age group of 10 to 50 years to enter Sabarimala.
"They (RSS) are behaving like Taliban and Khalistan terrorists. Why are they trying to create trouble in Sabarimala? They should allow everything to be peaceful, they're not doing it," Pillai said.