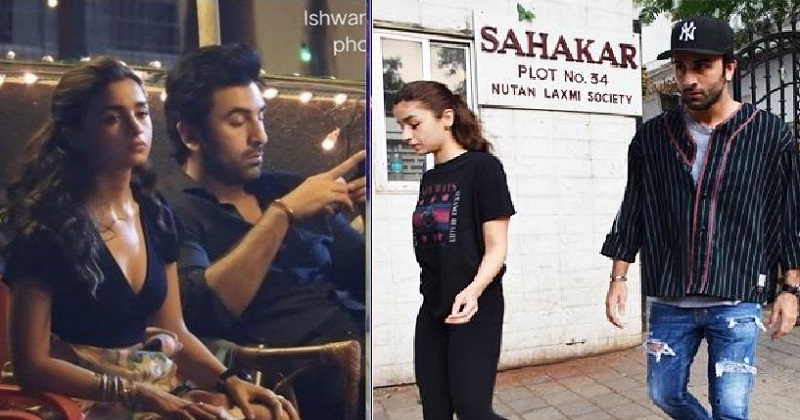 After Ranveer Singh and Deepika Padukone's wedding, people are having all their eyes on Ranbir Kapoor and Alia Bhatt. As they are dating currently, speculations are the two will tie the knot soon. They have an age gap of 11 years. However, to let you know, a few days ago, Ranbir Kapoor and Alia Bhatt's pictures from the sets of Brahmastra went viral on the internet
In these photos, the couple was not looking happy. Speculations went high that things are not fine between them and there is trouble in paradise. And as per Ranbir's past relationships, some even assumed that he has already started losing interest in Alia Bhatt.
Now the buzz is, one of Ranbir's close friends has revealed something very surprising. He revealed that Ranbir is someone who needs space when it comes to relationships. He said that the star-actor has a problem with being constantly crowded in love.
"While Alia Likes To Constantly Connect, Chat And Simply Be With The One She Loves, Ranbir Needs His Space. But To Suggest That There Are Problems Between Them, Would Be An Exaggeration. They've Had Their Own Share Of Arguments. But, Having Ayan Mukerji On The Sets Of Brahmastra Helps. As Ranbir's Best Friend And Alia's Buddy, Ayan Is Able To Act As A Beautiful Buffer Between The Lovebirds.

Moreover, With His Father Rishi Kapoor Undergoing A Medical Treatment In The US, Ranbir Is Generally Just Tensed, And Also Intends To Formalise His Relationship With Alia As Soon As His Father Is In A Better Health. And Why Not? Alia Has Brought Ranbir Luck And Joy. He Had His First Hit Sanju In Years, And She Is His First Girlfriend To Get His Parent's Approval."
Source: The Asian Age