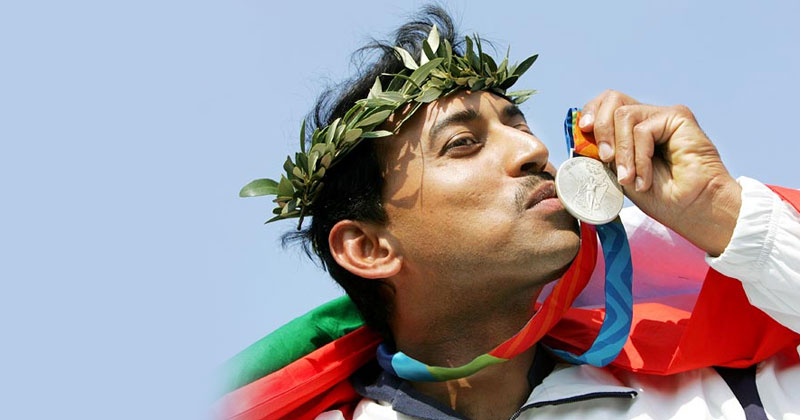 Union Minister Rajyavardhan Singh Rathore Tuesday said if there is ever a biopic on him he would want Bollywood filmmaker Karan Johar to direct the film.
During an impromptu "Koffee With Karan" session at the opening ceremony of 49th International Film Festival of India (IFFI), Rathore was asked by the director-producer about the actor he would like to see playing his role in the biopic.
Rathore said while he was clueless about the actor, he would definitely want Johar to direct the movie.
"I don't know about the actor, but I would certainly like to have Karan Johar as the director of the film," Rathore said. Bollywood star Akshay Kumar was also part of the "Koffee With Karan" session.
Johar asked him which actor he feels can play his role in his biopic, Kumar, who initially looked confused, said "Ranveer Singh" after an audience member promoted the young star's name. When Johar asked the minister about winning awards, he said it reflected the adulation and the love of the people for him.
"No body recognises me in public place as a minister. If they at all recognise me they will turn around and say 'he is that shooter'. That is the love and affection which we will remember and that is the closest to me," he added.