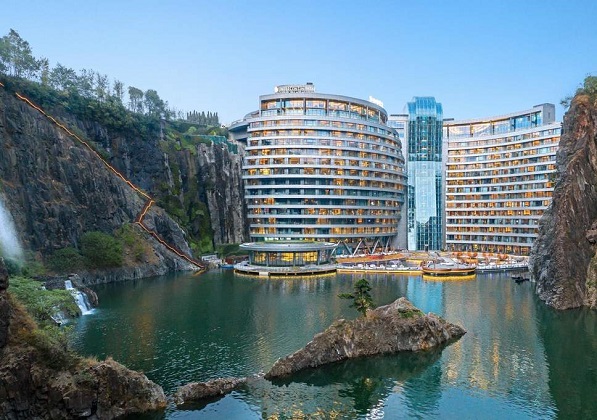 Abandoned quarries are a major threat to life and environment across the globe. Even our state the case is not different. But China has shown the world the spectacular thing- "they build the most luxurious hotel in an abandoned quarry.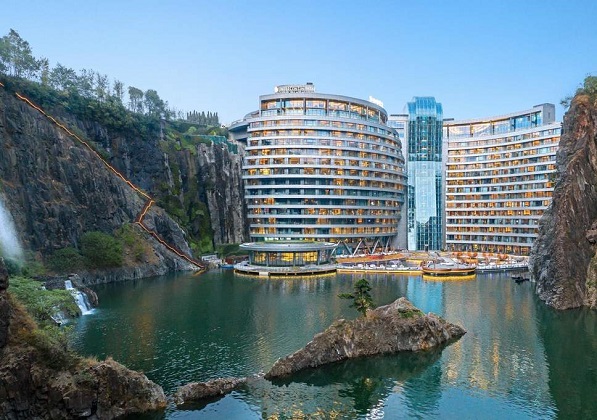 After a decade of construction, the mostly subterranean Shimao Wonderland InterContinental has opened inside a formerly abandoned quarry about 20 miles southwest of Shanghai.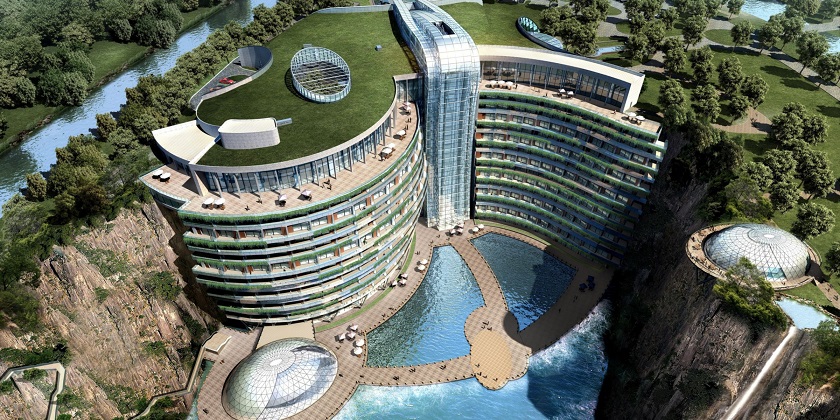 It took almost 12 years and a whopping amount of US $ 288.2 million( 2 billion Yuan or RS 21 billion) to complete this wonder.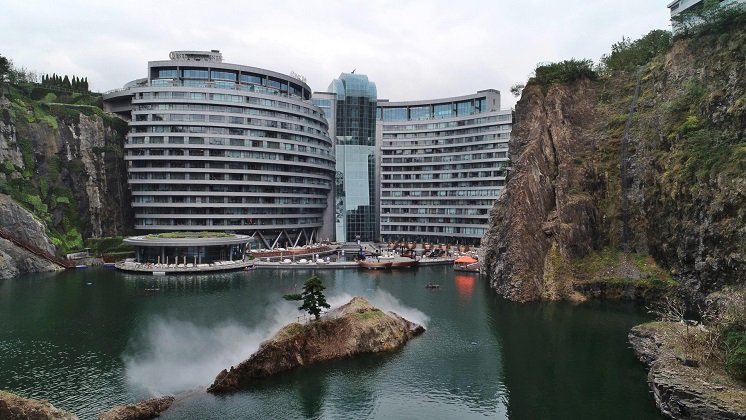 The 336-room hotel is located in southwestern Songjiang district in Shanghai, China. The structure rises 88 meters from the floor of an abandoned quarry and only 2 of its 18 floors are above the horizon level, while the two lowest are submerged in a lake that occupies the vast quarry pit.