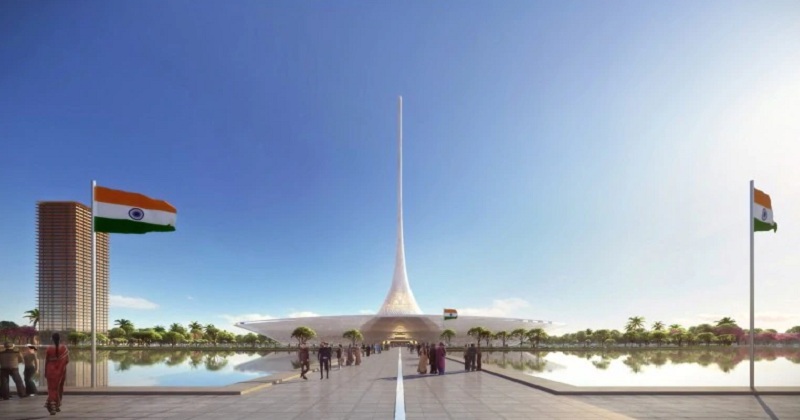 Andhra Pradesh Chief Minister Chandrababu Naidu has announced that the proposed new Assembly building in Ambravati will be taller than the Statue of Unity inaugurated by PM Narendra Modi in Gujarat on November 1.
The Statue Of Unity is dedicated to India's first Deputy Prime Minister Sardar Vallabhbhai Patel and has made headlines in India and abroad for being tallest in the world.
While the height of the Statue of Unity is 182 metres, the Andhra government now plans to make the building 68 metres taller. The new building will comprise three floors with a height of 250 metres, reports said.
The chief minister has finalised the blueprint of the design. It will be submitted to the state government by Norma Fosters, a UK-based company.
During his interaction with the media, state minister P Narayana said that building will shaped like an upside-down Lily flower and the construction is expected to begin by the end of this month.
The Statue of Unity appears to have kicked off a competition of sorts to build taller statues and buildings.