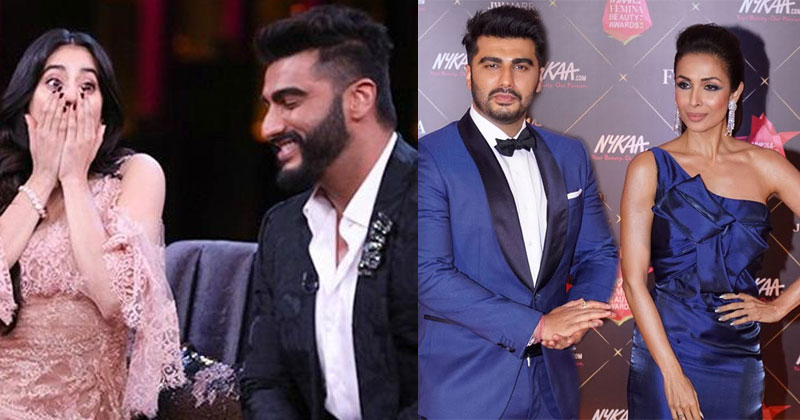 Arjun Kapoor hadn't even admitted that he is not single. But that'll end this Sunday.
The next episode of Koffee With Karan season 6 will see the brother-sister duo of Arjun Kapoor and Janhvi Kapoor sipping a cup of coffee with the host Karan Johar. According to a report in Pune Mirror, Arjun Kapoor was asked by host Karan Johar about his relationship status, much to Karan and Janhvi's surprise, Arjun candidly admitted that he is not single. He said, "No, I'm not single."
His confession left sister Janhvi Kapoor surprised. Karan then asked him when will he be telling his family about it, Arjun, pointing towards Janvhi, replied, "Clearly, it has just happened." Still stunned by Arjun's revelation, Janhvi added, "Yeah, it has been introduced on this show."
In the show, Arjun was also asked if he is open to marriage, to which Arjun replied, "Yes, now I am. Earlier, I wasn't." Well, looks like there might be some truth to those wedding rumours of Malaika and Arjun that keep coming out every now and then.
Now that Arjun has admitted he's not single, we are wondering if he'll confirm he is, in fact, dating Malaika Arora and put all those rumours to rest once and for all