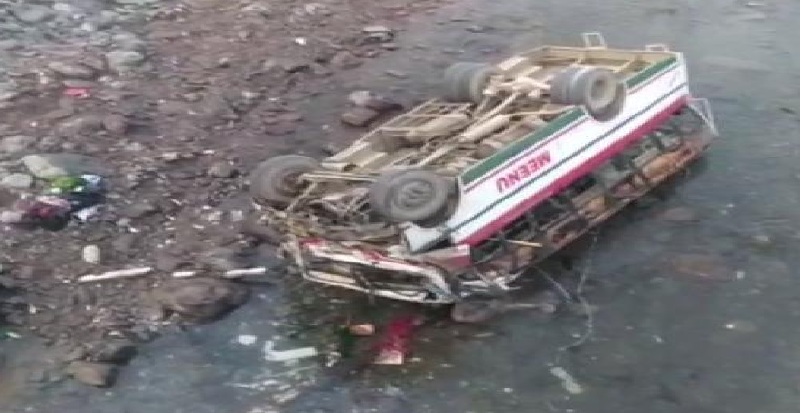 A private bus fell into a gorge near Dadahu in Himachal Pradesh's Sirmaur, claiming the lives of at least nine people on Sunday.
Rescue and relief operations were underway at the accident spot, news agency ANI reported. The bus was travelling to Nahan from Renuka when it fell into a rivulet at Jalal Bridge in Sirmaur district.
Almost three dozen people were injured in the accident, reports said. After getting informed about the accident, the police rushed to the spot and commenced rescue and relief operation. The wounded were taken to Nahan Medical College for treatment.
Reportedly, the bus had 40 passengers on board. Initial reports suggested that the bus was being driven at a high speed due to which it broke the railing erected on the bridge and fell into the rivulet.